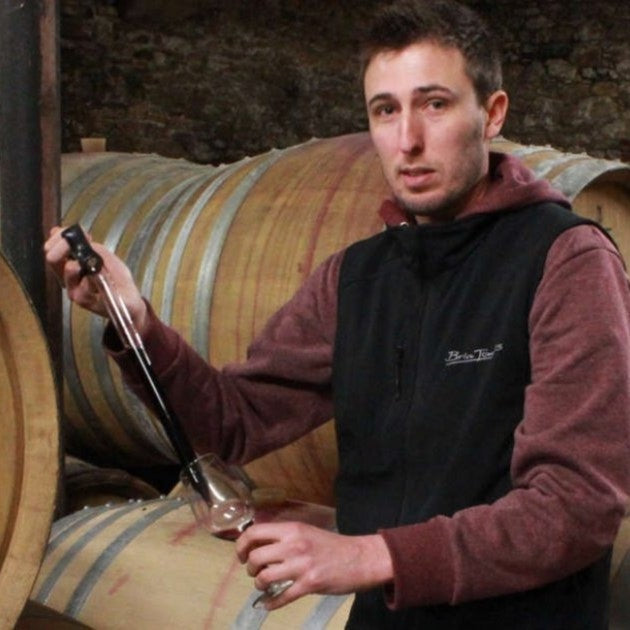 Domaine Chambeyron
Founded by Jean-Marie Chambeyron in 1895, Domaine Chambeyron has seen generations of dedicated family winemakers adding their unique flair to its famed wines. Despite originally being fruit farmers, the family's attention gradually shifted towards the noble endeavor of wine production, led by Bernard Chambeyron in the 1970s. Today, his son Mathieu directs the operations of the domaine, which spans over 5 hectares and produces under the prestigious appellations: Côte-Rôtie, Condrieu, and Côtes du Rhône.

Bernard Chambeyron's discerning nose for the finest vineyards led to the acquisition of select parcels in Chavroche, Lancement, and Vernon, all contributing to the domaine's reputation. However, the wines were mainly consumed locally until Mathieu stepped in. He transformed the vineyard operations using the lutte raisonnee method, banning pesticides and focusing on high-quality vine selection through a process called selection massale. He introduced the practice of harvesting with small-capacity crates to preserve fruit integrity.

In the winery, Mathieu combines his father's delicate touch with rigorous berry selection, aspiring to yield wines of exquisite balance and finesse. Two of the domaine's notable wines, Cote-Rotie La Chavarine and Cote-Rotie L'Angeline, beautifully embody this approach. These wines undergo long maceration in thermo-regulated vats and aging in French oak barrels. The meticulous winemaking process, manual harvesting, and the unique terroir all contribute to the dense, honeyed Condrieu and savory Côte-Rôtie, making Domaine Chambeyron wines worth collecting and savoring.
No Results Found
We're so sorry to disappoint, but it looks like we don't have anything matching your search at this time. To receive an alert if something becomes available in the future, please click the button below.