1939 Chateau Cheval Blanc
#172690597
Add to Favorites
Reviews 90 points Vinous "It is surprisingly deep in color. The nose has retained a sense of vigor, offering black fruit, mint, touches of chimney soot and cracked black pepper – rustic but pleasant. The palate is medium-bodied and a little fleshier than anticipated, displaying an agreeable bitter edge with cedar and sage toward what feels like a more Cabernet-driven, tertiary finish. (NM)"
Ridiculously low 2-day shipping. Add to cart to calculate cost.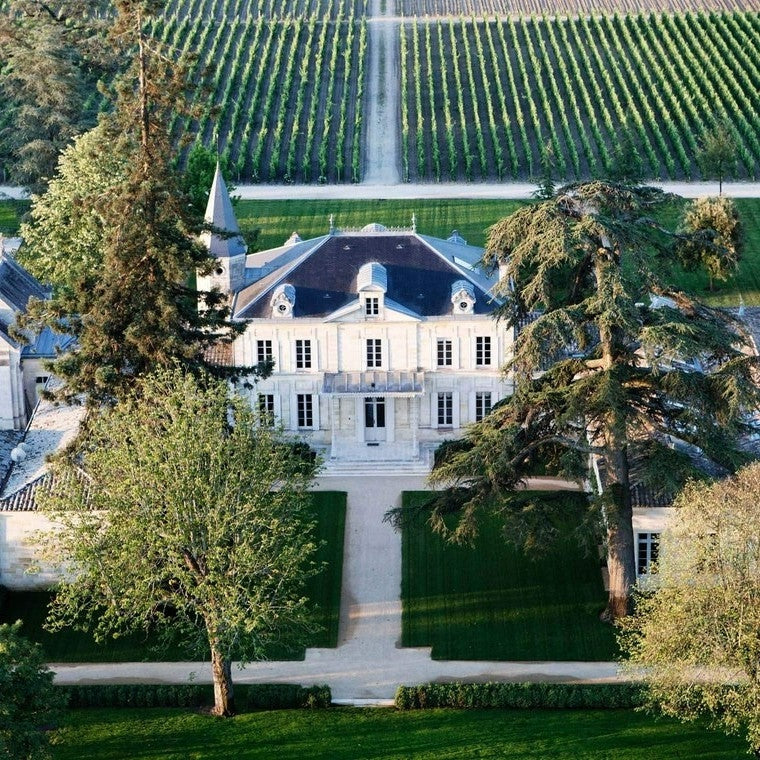 Château Cheval Blanc, located in the prestigious Saint-Emilion appellation of Bordeaux, stands out for its unique terroir and rich history. Unlike many other estates in the region, Cheval Blanc's soil is distinct, featuring alluvial soils from the Quaternary Period deposited by the Isle River. It has an equal proportion of gravel and clay, making it an exceptional site.

The vineyards of Cheval Blanc have been cultivated since at least the 15th century, as evidenced by historical archives. The estate's reputation grew over the centuries, and in 1832, Jean-Jacques Ducasse acquired the core of the present-day estate, expanding it through the purchase of plots from Château Figeac. The vineyard's configuration has remained virtually unchanged since then.

Cheval Blanc gained recognition for its commitment to quality winemaking under the ownership of Henriette and Jean Laussac-Fourcaud. They understood the importance of water stress in producing fine wines and implemented an efficient drainage system. Jean Laussac-Fourcaud also replanted part of the estate in the 1860s with an atypical proportion of grape varieties: half Merlot and half Cabernet Franc. This blending of varieties contributes to the complexity and unique character of Cheval Blanc wines.

Over the years, Cheval Blanc has maintained its reputation for excellence, achieving the Premier Grand Cru Classé "A" status in the first classification of Saint-Emilion wines in 1954. The estate's ownership passed through generations, and in 1998, Bernard Arnault and Baron Albert Frère became the owners, injecting a dynamic new spirit while respecting the château's history.

The estate's vineyard holdings encompass 39 hectares divided into 45 plots. The soil is a patchwork of different types, including clay, gravel, and sand, contributing to the wines' complexity. The vineyard is predominantly planted with Cabernet Franc (52%) and Merlot (43%), along with a small portion of Cabernet Sauvignon (5%). Each plot has its own specific profile, resulting in wines with distinct characteristics.

Cheval Blanc's winemaking process is meticulous and tailored to the individuality of each plot. Extensive research and experimentation have been conducted to determine the most suitable grape varieties for each terroir. The cellar, designed by Christian de Portzamparc, is a state-of-the-art facility that combines technology with a gentle, intimate atmosphere. It houses concrete vats, each dedicated to grapes from a specific plot, enabling precise blending and fine-tuning of the wines.

With its rich history, exceptional terroir, and meticulous winemaking practices, Château Cheval Blanc continues to produce wines of outstanding quality and aging potential. Each vintage is a testament to the estate's commitment to excellence and the expression of its unique terroir.