1969 Chateau de Beaucastel Chateauneuf-du-Pape
#155882678
Add to Favorites
Ridiculously low 2-day shipping. Add to cart to calculate cost.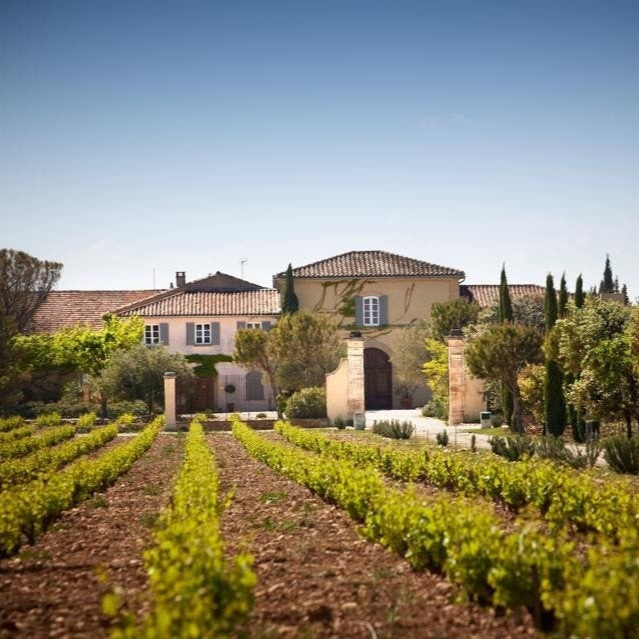 Château de Beaucastel is renowned for producing exceptional Châteauneuf-du-Pape wines that have captivated wine enthusiasts worldwide for decades.
Spanning over 315 acres, Château de Beaucastel boasts extensive vineyard holdings. Approximately 250 acres are dedicated to vine cultivation, with three-quarters of the vines situated in the esteemed Châteauneuf-du-Pape appellation and the remaining quarter in the Côtes du Rhône appellation. The estate's vineyards feature a remarkable diversity of soil types, including sandstone, rocks, and limestone, contributing to their wines' complexity and character.
Château de Beaucastel stands out for its unique approach to winemaking, characterized by meticulous attention to detail and a commitment to sustainable practices. As one of the early adopters of organic farming in the region in 1950, they later embraced biodynamic farming in 1974. This pioneering spirit reflects their belief that flavorful grapes are the foundation of expressive wines.

The winemaking process at Château de Beaucastel involves fermenting each grape variety separately in enamel-coated vats. While whole bunch fermentation takes place in a combination of cement and steel vats, the destemmed grapes undergo malolactic fermentation. Notably, the estate employs a patented technique of briefly heating the grape skins to 80 degrees Celsius before cooling them to 20 degrees Celsius, ensuring optimal extraction, freshness, and purity in the wines.

Following the fermentation process, the wines are aged in large oak foudres for approximately one year. Syrah, one of the key grape varieties, is aged separately in barrels before blending into the final wine. The Château also boasts the largest underground cellar in the Rhône Valley, ensuring ideal conditions for aging and storing bottled wines.

Château de Beaucastel produces a range of exceptional wines, including their flagship Châteauneuf-du-Pape. This renowned red wine is a blend of Grenache, Mourvèdre, Syrah, Counoise, Cinsault, and other varieties, with a touch of white grapes added to the blend. The estate also produces limited quantities of the prestigious Hommage à Jacques Perrin, a red wine crafted with a higher proportion of old vine Mourvèdre.

Additionally, Château de Beaucastel produces remarkable white wines. Their Châteauneuf-du-Pape Blanc blends Roussanne, Grenache Blanc, Clairette, Bourboulenc, and Picardan, offering a unique expression of the region. The estate's white wine portfolio also includes the rare Beaucastel Blanc Vieille Vignes, made exclusively from old vine Roussanne.

With a rich heritage dating back to 1549, when Pierre de Beaucastel acquired the estate's first vineyards, the family's commitment to winemaking excellence has spanned generations. Today, the fourth and fifth generations of the Perrin family carry on the tradition of managing Château de Beaucastel. Led by Marc Perrin, Thomas Perrin, Pierre Perrin, and Mathieu Perrin, the family remains devoted to the values instilled by their predecessors: a deep respect for the land and terroir, a philosophy of biodynamic farming, and an unwavering pursuit of balance, elegance, and authenticity.