1970 Dom Perignon Champagne Oenotheque Commande Speciale
#171268571
Add to Favorites
Ridiculously low 2-day shipping. Add to cart to calculate cost.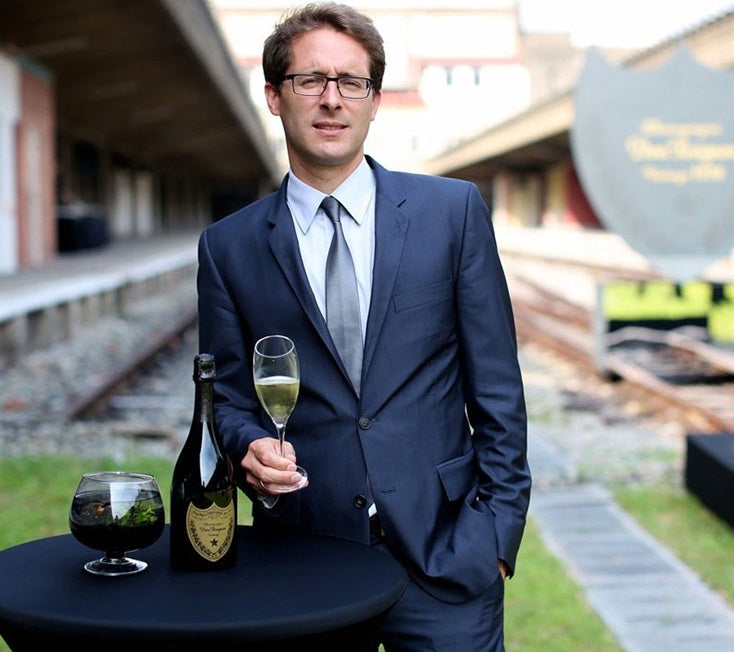 Dom Pérignon, the prestige cuvée of Champagne's renowned Moët & Chandon, embodies a rich legacy of meticulous craftsmanship and unyielding pursuit of perfection, inspired by the 17th-century Benedictine monk from whose efforts la méthode champenoise emerged. Committed solely to producing vintage expressions, Dom Pérignon is celebrated for its rigorous selection and blending of the estate's superior grapes, typically realizing no more than six vintages per decade due to the high standards it upholds.

Vincent Chaperon, the winemaker, employs house yeast strains during both primary and malolactic fermentations; each batch of grapes is fermented individually to maintain optimal control over the process. The resultant blend, predominantly equal parts Pinot Noir and Chardonnay, is adjusted per the demands of the vintage. The wine, embodying the house style of fresh, mineral notes and finely honed structure, rests on its lees for an impressive seven years before undergoing riddling. Following disgorgement, a further resting period of six months precedes release, with exceptional vintages, such as 2008, held back for an extended four years.

Each Dom Pérignon vintage manifests the vision of its eponymous spiritual father, representing a unique creation showcasing the singular characteristics of its vintage. Striking a nuanced balance of ripeness, vibrancy, lightness, and intensity, these wines possess an enduring potential to age gracefully.

This devotion to vintage is evident in every aspect of Dom Pérignon's production. Sourcing only the finest grapes from the 17 Grands Crus and the Premier Cru of Hautvillers, each vintage is an intricate tapestry of nature's bounty and the indelible signature of Dom Pérignon. After an eight-year journey of refinement, each vintage comes to life, complete, seamless, and tactile, a testament to the transformative power of time, precision, and the playful audacity of the house.