1974 Comm. G.B. Burlotto Barolo Riserva Speciale
#163361369
Add to Favorites
Ridiculously low 2-day shipping. Add to cart to calculate cost.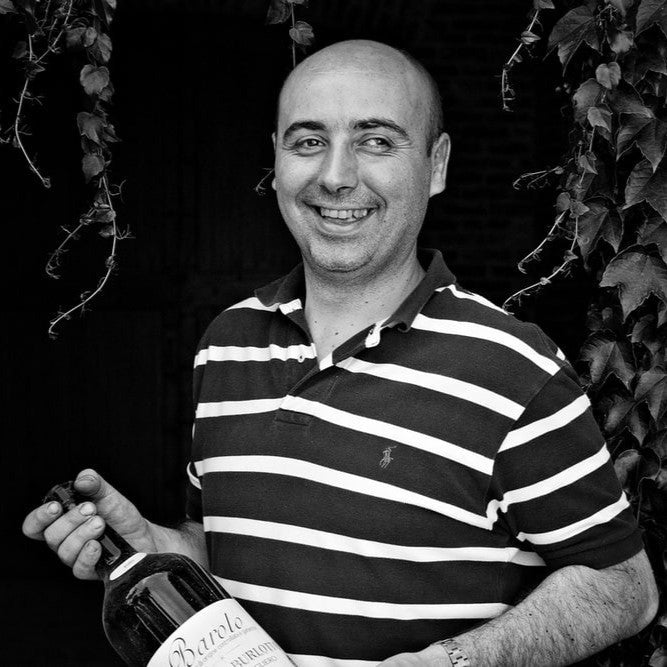 Comm. G.B. Burlotto, situated in Verduno, Piedmont, has re-emerged as one of Piemonte's top small-scale producers, a resurrection largely attributed to Fabio Alessandria, the great-great-grandson of G.B. Burlotto. The legacy of G.B.'s winemaking accomplishments lives on in Fabio's highly traditional approach, even as he navigates a landscape heavily influenced by international tastes and modernization.

One of G.B.'s pioneering achievements was the practice of selling Barolo in bottles rather than casks or demijohns. Furthermore, his status as the official supplier to the Royal House of Savoy cemented Verduno's reputation, placing it on par with renowned wine regions such as Serralunga or La Morra.

The most prestigious wine in the Burlotto collection is the Barolo from Verduno's Monvigliero vineyard. The vineyard's unique terroir manifests in the Barolo's distinctive aromatics, with an enchanting bouquet of Provençal black olive tapenade, cedar, and truffle. The vineyard's high altitude of 300 meters and 45-year-old vines thriving in limestone-rich soil, combined with Fabio's classical and unique winemaking approach, yield a Barolo with a robust structure and a delicately ethereal mouthfeel. A hallmark of this technique is the gentle foot crushing of grapes, an impressive 60-day skin maceration, and prolonged aging in large wood botti, an approach that has become increasingly rare in contemporary winemaking.

Fabio's portfolio encompasses more than just the stellar Monvigliero; his devotion to pristine aromatics and surreal textures is evident across his range of wines. Four distinctive Barolos, each displaying this trademark finesse, are complemented by a Langhe Nebbiolo, several Barbera variants, and a rich, pure Dolcetto d'Alba and Freisa. Uniquely, the portfolio includes a rare Nebbiolo rosé, Elatis, and a red Pelaverga - both encapsulating the noble winemaking tradition of the Burlotto name.

From young vines in Verduno to the Cannubi Valletta vineyard, the other Barolos in the estate are crafted with the same dedication to quality and tradition. Even the Sauvignon Blanc wines, a relatively new addition to the portfolio, uphold the estate's philosophy of complexity and balance.

Resuming G.B.'s legacy, Fabio Alessandria has ushered Comm. G.B. Burlotto back into the limelight, restoring its position as one of Piedmont's most revered small producers.