1990 Chateau Lafite Rothschild
#170202253
Add to Favorites
Ridiculously low 2-day shipping. Add to cart to calculate cost.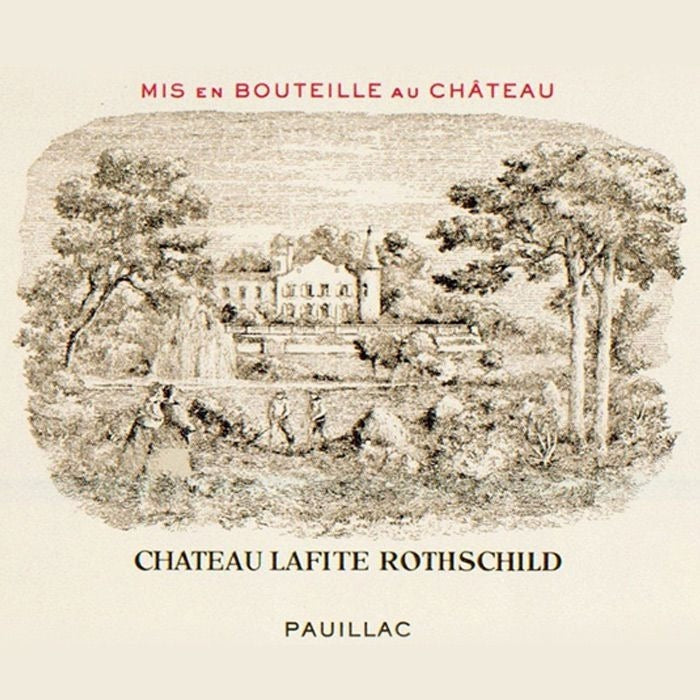 Chateau Lafite Rothschild, located in the Pauillac appellation of Bordeaux, is renowned for producing some of the finest wines in the world. Considered by many as the best Bordeaux wine, it has earned a reputation for excellence in producing exceptional wines for centuries.
With a history dating back to 1234, Chateau Lafite Rothschild has a rich and fascinating past. While there is evidence of vines being planted on their unique terroir, it wasn't until around 1680 that most of the vineyards we know today were established. The estate underwent various ownership changes before it was acquired by the Rothschild family in 1868, adding to their already impressive Bordeaux holdings. The winemaking at Chateau Lafite Rothschild is overseen by talented individuals who have contributed to its success--Charles Chevallier, who took over in 1994, was succeeded by Eric Kohler in 2016.
The vineyard of Chateau Lafite Rothschild spans 112 hectares, with 70% of the plantings dedicated to Cabernet Sauvignon, 25% to Merlot, 3% to Cabernet Franc, and 2% to Petit Verdot. The terroir consists of deep gravel, sand, clay, marl, and limestone soils, with some parcels featuring gravel layers up to 10 meters deep. This unique soil composition contributes to the wine's elegance, femininity, and pronounced minerality.
The vineyards are divided into three sections with around 100 separate parcels, including some adjacent to the vineyards of Chateau Duhart-Milon and
Chateau Mouton Rothschild
. In addition, Chateau Lafite Rothschild has a small parcel of vines located in the neighboring Saint Estephe appellation, which were used to produce the wine in the 1885
Classification of the Bordeaux Grands Crus Classés prepared for the Universal Exhibition in Paris in the same year.
The wines of Chateau Lafite Rothschild are known for their elegance, purity, and remarkable aging potential. Exhibiting flavors of cedar, cassis, tobacco, truffle, lead pencil, and spice, as well as the freshness and purity of dark red fruits, the wine showcases a wide range of flavors and aromatic nuances. Lafite Rothschild's First Growth status and meticulous winemaking practices ensure that its wines require decades to fully mature.
Chateau Lafite Rothschild was one of the earliest Bordeaux estates to bottle its own wine, starting in 1890. This was partly driven by requests from negociants willing to pay more for estate-bottled wines and to combat piracy, with some unscrupulous merchants counterfeiting their labels.
Over the years, Lafite Rothschild has had its ups and downs, but since the early 80s, it has consistently produced exceptional wines. The estate's commitment to quality and its continuous pursuit of excellence has solidified its position as one of the world's most coveted wine producers.