1996 Chateau Montrose
#166281632
Add to Favorites
Reviews 96 points Wine Advocate "For me, it is that loamy character that defines the nose—freshly tilled, damp soil that tinctures the black fruit —that takes you straight to this particular chateau. This is classic through and through and very well defined. The palate is wonderful with very fine delineation, pitch-perfect acidity, touches of graphite infusing the red and black fruit that dovetails into a very pretty, floral finish. (NM)" 94 points Vinous "Full ruby-red. Deep aromas of smoky black cherry, black olive, minerals, cedar and game; I was reminded of a Montecristo No. 2. This really presents the full range of young Montrose aromas. Dense, sweet and layered; really reverberates on the palate. Very ripe on the aftertaste; subtle, complex flavors go on and on. The tannins are in perfect harmony. (ST)"
Ridiculously low 2-day shipping. Add to cart to calculate cost.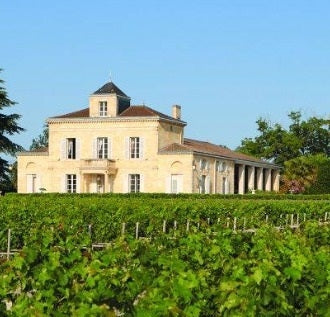 Chateau Montrose, acclaimed for its exceptional Bordeaux wines, is situated in the northernmost Médoc appellation, Saint-Estèphe. Embracing three centuries of dedication to perfection by three distinct families, the estate embodies a legacy of visionary building and superior management that amplifies its one-of-a-kind terroir. Nestled on a gravelly outcrop along the Gironde estuary, Montrose's location regulates its microclimate, providing a buffer against destructive cold and heat waves.

Boasting a reputation for crafting some of Bordeaux's most esteemed wines, Montrose has perpetuated its standing since its 1855 classification as a Second Growth. Renowned for elegance, depth, and complexity, these wines exhibit consistently high caliber, validated by certifications including the High Environmental Value and ISO 14001 Environmental Management System. Their second wine, La Dame de Montrose, is recognized as one of Bordeaux's finest.

Upon acquisition by Martin and Olivier Bouygues in 2006, the estate embarked on an extensive renovation, meeting stringent environmental goals. This project involved creating state-of-the-art vine growing and winemaking facilities, reducing carbon footprint, and preserving the estate's classic 18th-century architecture.

Under Hervé Berland's leadership since 2012, the Montrose team has been driven by respect for the terroir and unwavering pursuit of excellence, manifested in meticulous vineyard practices and precision in parcel selection. The 95-hectare vineyard, surrounding the chateau in a single sweep, enjoys the moderation of the nearby estuary's influence, aiding in slow and regular water supply from the subsoil's reserves.

Montrose's terroir, comprising a mix of gravel, sand, and clay, hosts a variety of grapes, predominantly Cabernet Sauvignon but also Merlot, Cabernet Franc, and Petit Verdot. Each vine, planted in its optimal environment, contributes to the richness and complexity of Montrose wines.