1997 Domaine Ramonet (Jean-Claude Ramonet) Chassagne-Montrachet 1er Cru Les Caillerets
#172399042
Add to Favorites
Ridiculously low 2-day shipping. Add to cart to calculate cost.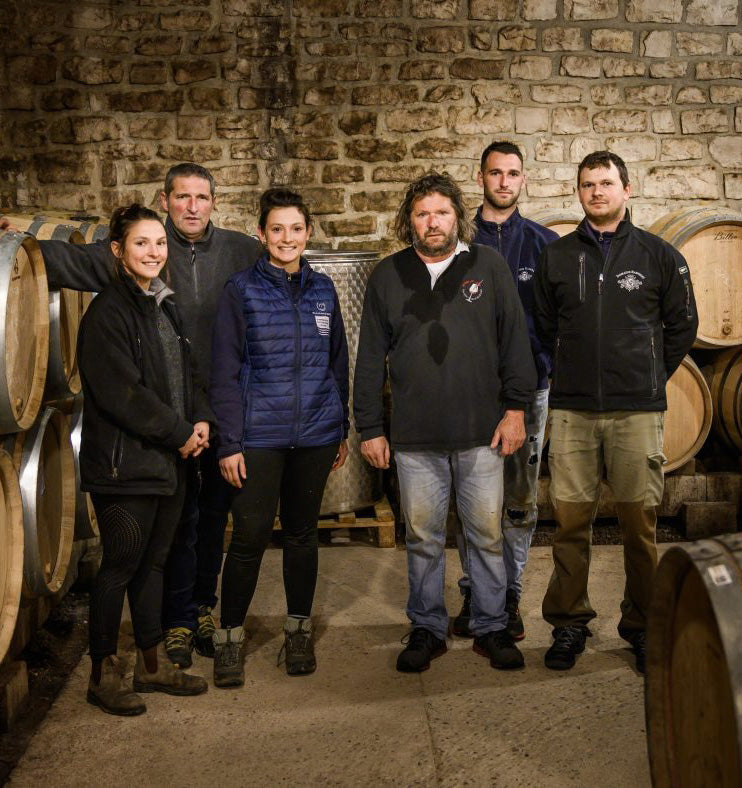 Domaine Ramonet is an elite producer of Burgundy wines with a long-standing history of excellence. The estate is best known for its highly individual Chardonnays, which are considered among the finest in the world. The prime sites, including the legendary Montrachet Grand Cru, produce grapes that are hand-harvested, selected, and aged in mostly neutral French oak barrels. This results in wines with a unique profile that represents the terroir of the Cote de Beaune, with a distinctly reductive, flinty power.
The family's passion for winemaking has been passed down through generations, with the Ramonet brothers Jean-Claude and Noël overseeing the 17-hectare property, which boasts a diverse range of vineyards from village level to Premier Cru and Grand Cru. Jean-Claude is now firmly in charge, and his children are also members of the team.
The range of Domaine Ramonet wines has grown over the years. The Montrachet Grand Cru arrived in 1978, and a vine swap with Domaine Chartron brought the Chevalier-Montrachet twenty years later. The estate acquired more vines in the Chassagne-Montrachet premiers crus in the early 1990s, then Bouzeron in 2011, followed by acquisitions or farming agreements in Jean-Claude Ramonet's own name, including the Clos des Caillerets in 2014.
Domaine Ramonet takes pride in the cultivation of their (mostly old) vines. In recent years they have made a greater effort in the vineyard and believe that healthy soil, mature vines, and low yields are essential to producing high-quality wines. The Ramonets have a particular affection for their prized 1er Cru vineyards with which their grandfather, Pierre, made his mark: Les Ruchottes (white) and the Clos de la Boudriotte (red). The family's dedication to excellence is evident in their range of wines, most of which are considered the finest examples of Burgundy available today.