1999 Bruno Giacosa Barbaresco Santo Stefano
#170289815
Add to Favorites
Reviews 92 points John Gilman "The bouquet is a classic melange of cherries, orange zest, woodsmoke, herb tones, earth, a bit of mint, and tarry soil tones. On the palate the wine is deep, full-bodied and structured, with a fine core of fruit, excellent soil inflection, and firm, well-integrated tannins and acids perking up the long, soil-driven finish. (JG)"
Ridiculously low 2-day shipping. Add to cart to calculate cost.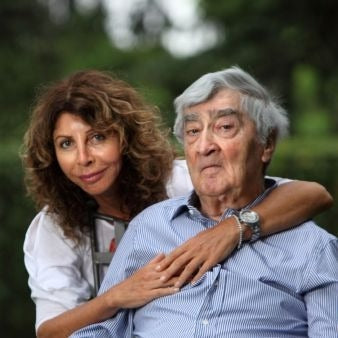 Bruno Giacosa, a luminary in the world of wine, achieved prominence through his visionary approach to winemaking, highlighting the Piedmont region's exceptional vineyards. For over five decades, his commitment to traditional practices and keen insight into the region's top vineyard parcels set a new standard for Nebbiolo wines from Nieve, Serralunga d'Alba, and La Morra, particularly his acclaimed "Falletto." His daughter Bruna, and his mentee Dante Scaglione, sustain this legacy today with unwavering dedication.

With 20 hectares of vineyards primarily planted with Nebbiolo and Arneis, the Giacosa estate also collaborates with trusted growers, a longstanding partnership established by Bruno himself. The team opts for an earlier harvest, focusing on prime ripeness to preserve the fruit's vitality. Post-harvest, the wines undergo short macerations in stainless steel followed by traditional aging in large French oak botti for up to four years. This process results in wines with a distinctive balance of power and elegance, delivering rich, perfumed profiles and a robust yet supple structure.

Bruno Giacosa's reputation extends beyond the Piedmont, his distinctive red label Riserva Barolos and Barbarescos often matching the world's top red wines in complexity, richness, and aging potential. Maintaining a rigorous standard, Bruno bestowed his red label on only a select few, leading to exceptional quality even in his more typical white label releases.

Bruno Giacosa's approach to winemaking was deeply rooted in tradition, his profound understanding of vineyard nuances, and a desire for perfection. His pursuit of showcasing each unique vineyard site's distinct character continues under Bruna's stewardship, who upholds her father's philosophy to respect tradition and leverage the best of modern technology. Consequently, every bottle of Bruno Giacosa wine carries a promise of exceptional quality and genuine expression of terroir, making these wines truly unique and worth treasuring.