2004 Cerbaiola (Salvioni) Brunello di Montalcino
#163351121
Add to Favorites
Ridiculously low 2-day shipping. Add to cart to calculate cost.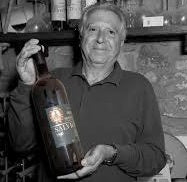 Salvioni's La Cerbaiola estate is a small, family-owned winery located in the highly-regarded Montalcino region of Tuscany. The winery is situated on an elevated plateau at approximately 430 meters above sea level, which provides ample sun exposure throughout the day. The soils of the estate are composed of several variants, from chalky schist to stone, which have been found to be more complex than previously believed. The estate measures about four hectares, with just under four hectares dedicated to vineyards and the rest planted with olive trees.

The vineyards were first planted in the early 1980s, with the first Brunellos produced from the central part of the original vineyard. Following a devastating frost in 1985, which destroyed many of the olive trees on the estate, the Salvionis redeveloped their estate with more vineyards starting around 1987. Today, the winery produces about 12-13,000 bottles of Brunello annually, with the number of casks varying depending on the quality of the vintage. The Brunello is aged for four years in cask, and bottled with no fining or filtration.

The winemaking process at Cerbaiola is natural, with alcoholic fermentation taking place in steel, and malolactic fermentations usually finished by the end of the year. The winery has two tiny, cramped cellars, one in the center of town and the other next to the vineyards. According to Giulio Salvioni, the most significant change at Cantina Salvioni over the last thirty years has been the greater age of the vineyards. The resulting wines are highly regarded, with top vintages receiving no Rosso and all of the wine bottled as Brunello.