2006 Domaine Dujac Clos St. Denis
#171203191
Add to Favorites
Reviews 95 points Wine Advocate "It comes at you with its vibrant raspberry fruit - no holding back here. There is a touch of glossiness at first and then this makes way for subtle game and leather scents (in fact, one fellow taster commented that it was just a little sweaty, but in a good way). The palate is underpinned by plenty of sweet red berry fruit, that gaminess continuing from the aromatics, erring just slightly towards a Cote-Rotie-like finish. There is an opulence here, but it is not garish or vulgar. (NM)" 93 points Burghound "...an incredibly complex and kaleidoscopic array of mostly black fruit and floral aromas, particularly violet and rose petal nuanced with anise that slides gracefully into the full, sweet and equally mouth coating flavors that drench the palate in seve on the less powerful but notably finer finish that seems to go on and on without end. (AM)"
Ridiculously low 2-day shipping. Add to cart to calculate cost.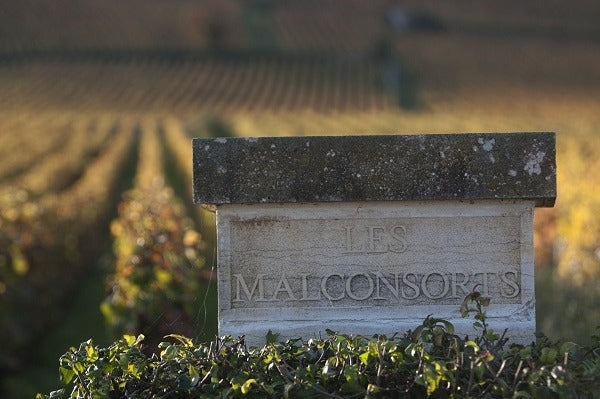 Domaine Dujac, nestled in Morey St-Denis, was borne out of Jacques Seysses' transition from a banking career to winemaking in 1967. Today, this esteemed estate covers nearly 12 hectares, boasting holdings in seven grand crus and 11 premier crus vineyards, each nurtured and cultivated meticulously for over five decades. It is now managed by Jacques' sons, Jeremy and Alec, and Jeremy's wife, Diana Snowdon, an enologist from America.

Jacques' unwavering commitment to continuous improvement and traditional winemaking methods continues to shine through the estate's practices. The team has progressively integrated sustainable farming since 1987, followed by organic practices in 2001. Today, a multifaceted approach, comprising organic, biodynamic, and integrated pest management, ensures the health and productivity of the vines.

Under Jacques' tutelage, innovative cellar practices have been developed and refined. The inclusion of stems during vinification mitigates the development of harsh tannins and grape bruising. Fermentation is extended through cooler temperatures, and rackings are reduced. These practices help maintain the inherent freshness and balance in the wines.

Dujac's wines offer more than mere varietal correctness; they serve as evocative narratives of some of the world's most renowned wine-growing sites. Through Jacques' trailblazing blend of traditional and modern techniques, the estate's offerings have quickly gained global recognition, gracing the wine lists of prestigious restaurants and garnering critical acclaim. They are emblematic of Burgundy, delivering a unique terroir expression that sets them apart.

The Seysses family's dedication is palpable in their wines. From the vines' meticulous pruning to the minimal intervention in the cellars, every step is guided by a profound respect for terroir and a desire to produce the finest fruit possible. It is this passion and commitment to excellence that have secured Domaine Dujac's position as one of Burgundy's top-tier producers. Each bottle of Dujac's wine is a testament to the family's dedication, a treat for wine lovers, and a must-have for serious collectors.