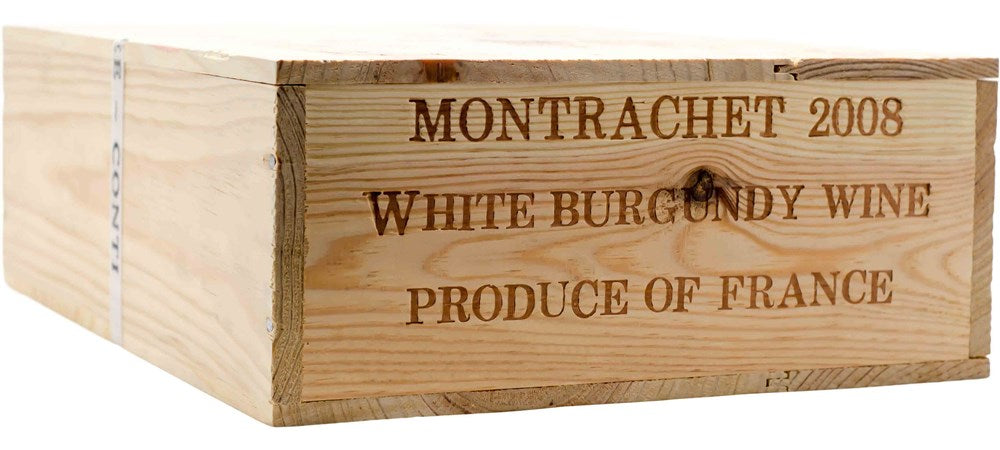 2008 Domaine de la Romanee-Conti Montrachet
#164756570
Add to Favorites
Reviews 98 points Wine Advocate "The 2008 is rich, seductive and powerful, but never heavy. Finely chiseled mineral nuances saturate the palate all the way through to the intensely saline finish. When I think of what I want Montrachet to be, it is this. The 2008 Montrachet is an aspirational wine in the very best sense. (AG)" 98 points Vinous "The 2008 Montrachet from Domaine de la Romanee-Conti ranks amongst not only the best vintages that I have tasted from the domaine, but possibly the greatest white Burgundy I have ever tasted. The nose is breathtaking in terms of its precision and mineralite. There are not overt, easily definable aromas in situ, more an articulation of the vineyard that translates every single atom where it came from. The palate is bewitching in terms of its perfect bead of acidity, laser-like focus and the vein of salinite that leaves you begging for more. This is close to perfection. Tasted at the mature white Burgundy dinner in Hong Kong. (NM)"
Ridiculously low 2-day shipping. Add to cart to calculate cost.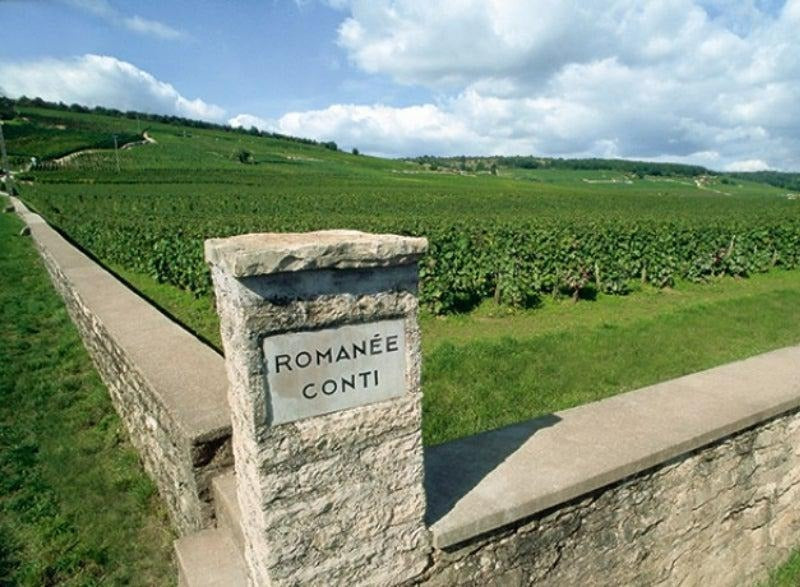 Sitting at the zenith of the global wine realm, Domaine de la Romanée-Conti, universally known as "DRC," is a legendary Burgundy wine estate located in Vosne-Romanée. Co-directed by wine virtuoso Aubert de Villaine, DRC stands out with its 28 hectares of grand cru vineyards producing extraordinary and incredibly age-worthy cuvees.

The estate is an undisputed leader in biodynamic farming, enhancing the vineyards' ecosystem, elevating the quality benchmarks of these prestigious appellations, and promoting a holistic approach to viticulture. Their stringent practices encompass regular plowing, striving for low yields, and implementing séléction massale, a propagation method that ensures the vineyard's genetic diversity, leading to wines that surprise and impress with each vintage.

DRC's reverence for tradition extends to their cellars, where winemaking processes are meticulously carried out. Native yeast fermentations, gentle extractions, and aging in new oak barrels reveal the nuanced complexity of their wines. The result is an array of cerebral, expressive, and rare wines that are among the world's most sought-after.

The grandeur of DRC stems from its seven grand cru vineyards - La Romanée-Conti, La Tâche, Richebourg, Romanée-St.-Vivant, Grands Échézeaux, Echézeaux, and Montrachet in Chassagne. La Romanée-Conti and La Tâche are monopoles - vineyards entirely owned by the Domaine - undeniably among Burgundy's finest. These vineyards give rise to the most seductive, sublime, and rare wines sought after by connoisseurs worldwide.

Uniquely, the vineyards of DRC are recognized as UNESCO world heritage sites, emphasizing their extraordinary terroir and wine production. The limited production, coupled with the prestige and historicity of DRC, contributes to their wines' high demand and exceptional value at auctions.

In essence, Domaine de la Romanée-Conti is more than a winery; it's an embodiment of Burgundy's age-old traditions, unflinching dedication to quality, and the profound connection between land, people, and wine.