2009 Philipponnat Champagne Extra Brut Clos des Goisses
#150639244
Add to Favorites
Reviews 96 points Wine Advocate "...unfurling in the glass with aromas of warm bread, fresh peach, ripe citrus fruit, lemon confit and fresh pastry. On the palate, it's full-bodied, deep and layered, with a textural attack that segues into a muscular, tight-knit core that's multidimensional and intensely mineral, concluding with a long finish. (WK)" 94 points John Gilman "...offering up scents of pear, lovely red fruit tones, macadamia nut, a lovely base of soil, gentle smokiness and incipient notes of white flowers in the upper register. On the palate the wine is pure, full-bodied and nascently complex, with a rock solid core, lovely focus and grip, refined bubbles and outstanding length on the balanced and very promising finish. (JG)"
Ridiculously low 2-day shipping. Add to cart to calculate cost.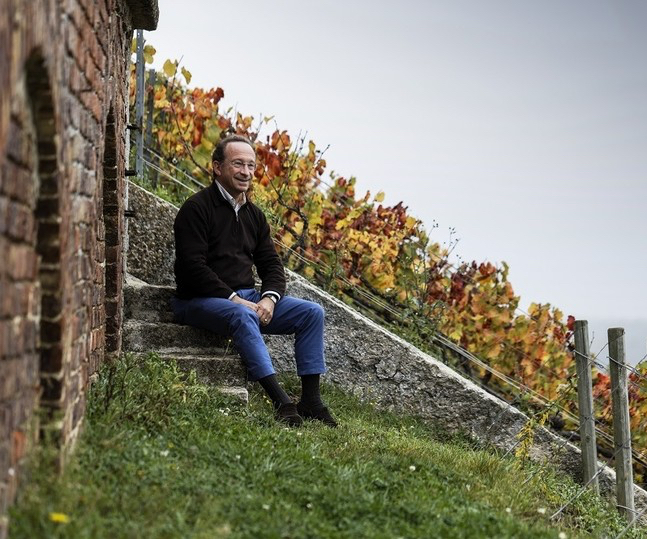 Philipponnat is a Champagne house deeply rooted in history, with a legacy that dates back to 1522. However, it is not just their longevity that has garnered acclaim; it is their exceptional winemaking and vineyard holdings, particularly their renowned Clos des Goisses vineyard. Considered by many as "arguably the greatest vineyard site in all of Champagne," Clos des Goisses is the source of Philipponnat's most exceptional offerings.

Situated on a fully south-facing hillside with pure chalk soils, the 5.5-hectare Clos des Goisses vineyard is a rare gem. It benefits from an ideal terroir, including a small plateau above the Marne River. The grapes grown here, predominantly Pinot Noir and Chardonnay, bask in abundant sunlight and thrive in this warm microclimate, resulting in wines of incredible depth, freshness, and complexity.

Philipponnat's winemaking techniques further elevate their Champagnes to new heights. Their commitment to Pinot Noir is evident, as they meticulously craft their wines using only first-press juice from the finest grapes sourced from Premier Cru and Grand Cru vineyards. Some wines undergo fermentation and aging in wood casks, adding an extra layer of complexity. The solera process, incorporating reserve wines into their blends, ensures a seamless continuation of flavors and enhances the overall harmony of the final cuvées.

The Philipponnat portfolio showcases a range of extraordinary Champagnes, from non-vintage bruts like the Royale Réserve and Reserve Rosé to their prestigious Champagnes de terroir. However, the true crown jewel remains the Clos des Goisses. As the first Champagne house to create a single-vineyard Champagne, Philipponnat broke with tradition and has continued to set the standard since 1930. The Clos des Goisses consistently captivates with its impeccable balance of ripeness and acidity, regardless of the vintage.

With a dedication to quality, respect for tradition, and an unwavering pursuit of excellence, Philipponnat's Champagnes stand as a testament to the artistry and allure of the Champagne region. Each bottle is a masterpiece, offering wine enthusiasts a unique and unforgettable tasting experience.