2010 Domaine Armand Rousseau Pere et Fils Gevrey-Chambertin 1er Cru Clos St. Jacques
#155882770
Add to Favorites
Reviews 95-97 points Wine Advocate "The 2010 Gevrey-Chambertin Clos St. Jacques flows across the palate with fabulous depth and richness. Dark red fruit, licorice, smoke and exotic spices all come together in the glass, while the intensity of the fruit covers every corner of the palate. This huge, powerful wine will require considerable patience, but it is impeccable, not to mention stunning in its beauty. (AG)" 96 points John Gilman "The brilliant nose soars from the glass in a sappy blend of red and black cherries, blood orange, grilled meats, coffee, herb tones, woodsmoke, a lovely base of new wood and an absolutely profound and complex base of soil. On the palate the wine is deep, full-bodied and very, very pure on the attack, with a gloriously sappy core, magical complexity, ripe, firm tannins and great backend energy on the laser-like, tangy and utterly transparent finish. (JG)"
Ridiculously low 2-day shipping. Add to cart to calculate cost.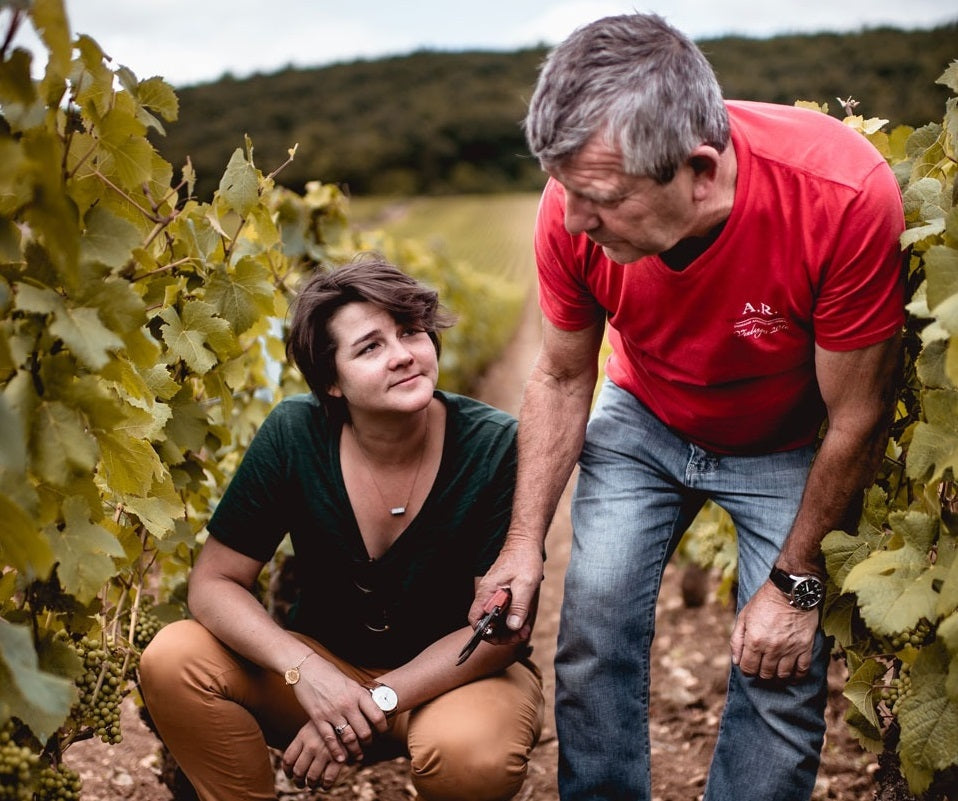 Domaine Armand Rousseau stands as an iconic symbol in the world of Burgundy wine. Notably revered for its exceptional Pinot Noirs, the domaine has a strong focus on sustainable viticulture and a hands-off winemaking approach. This dedication to preserving the natural quality of their grapes is seen through the leadership of Eric Rousseau and his daughter Cyrielle, who manage the estate's impressive 15-hectare plot.

Located predominantly in Gevrey-Chambertin, the estate possesses significant vineyard holdings, including eight hectares designated as grand crus. Apart from Gevrey-Chambertin, they also control much of the Grand Cru Clos de la Roche in Morey-St. Denis and own significant portions in Chambertin, Clos de Bèze, and the Premier Cru Clos St. Jacques. Additionally, they hold a monopoly on the Grand Cru Clos des Ruchottes. The estate further expanded its control in August 2012, taking over the management of Château de Gevrey-Chambertin's vineyards, which include grand cru and premier cru holding throughout Gevrey-Chambertin.

The Rousseaus implement meticulous farming techniques, involving seasonal plowing, strategic green harvesting, and leaf-thinning. Yields are intentionally kept low to ensure authentic expression of the individual vineyard. In the winery, 90% of the fruit is de-stemmed to enhance aromatic intensity, followed by 18 days of maceration. The grapes are then gently pressed and fermented using a gravity-assisted method. The wines are barrel-aged for 18 months, with restrained use of new oak, then released precisely two years post-vintage.

Through this balance of respectful farming, restrained winemaking, and strategic vineyard ownership, Domaine Armand Rousseau crafts wines of exquisite structure and depth, consistently placing Burgundy at the pinnacle of the wine world. Their wines are more than just collectibles; they offer a singular, captivating experience of the terroir that evolves beautifully over time.