2010 Ulysse Collin Champagne Blanc de Blancs Les Enfers
#154569297
Add to Favorites
Ridiculously low 2-day shipping. Add to cart to calculate cost.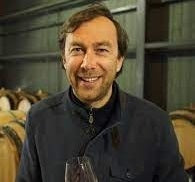 Located in Congy, in the Coteaux du Sézannais, Domaine Ulysse Collin is a remarkable grower-producer established in 2003 by Olivier Collin, whose family has been tending to vines in the region since 1812. The estate exclusively produces approximately nine hectares of single-vineyard expressions of their wines: Les Pierrièrres, Les Maillons, Les Roises, Le Jardin d'Ulysse, and Les Enfers. This distinctive approach highlights the Domaine's deep connection to their terroirs. The vineyards grow Chardonnay and Pinot Noir in limestone and chalk-dominated soils infused with black flint and iron-rich clay.

Olivier Collin's winemaking passion was sparked during a university trip to Burgundy, where he became enamored with the region's unique climats and exceptional wines. This profound experience motivated him to reclaim his family's land and informed his winemaking philosophy. Inspired by the single-vineyard expressions of Burgundy wines, Collin has crafted a unique identity for Ulysse Collin wines. His family's history in cooperage and ties to Burgundy barrel production have further honed his techniques.

William Kelley of The Wine Advocate succinctly captures the essence of Ulysse Collin wines: "Powerful but incisive and increasingly refined, these are some of the most compelling wines being produced in contemporary Champagne." Olivier's meticulous craftsmanship and commitment to showcasing each vineyard's distinct characteristics contribute to the wine's unparalleled quality.

In the cellar, Domaine Ulysse Collin utilizes a mix of old and new Burgundian barrels for fermentation, imparting complexity and depth to the wines. The wines age on lees for extended periods, from 36 months to 124 months for special cuvees, with dosages precisely chosen for each cuvée's optimal balance. The estate practices sustainable agriculture, eschewing herbicides in favor of plowing and organic compost to nourish the soil and vines. Moreover, Olivier's winemaking philosophy emphasizes natural, non-interventionist methods, including native yeast fermentation and abstaining from fining or filtering the wines.

Ulysse Collin's unwavering commitment to single-vineyard expressions, Burgundy-inspired techniques, and sustainable practices distinguishes them from other Champagne producers. The result is a collection of unique, powerful, and elegant wines that epitomize the exceptional terroir of Congy and the Coteaux du Petit Morin.
Perhaps a sommelier's secret for too long, Olivier's Champagnes recently received numerous 100-Point ratings, securing his place as one of the elite grower-producers in the world. Wine lovers seeking a taste of something extraordinary should seek out these singular wines.