2011 Boisson-Vadot (Bernard Boisson-Vadot) Meursault 1er Cru Les Genevrieres
#170201577
Add to Favorites
Ridiculously low 2-day shipping. Add to cart to calculate cost.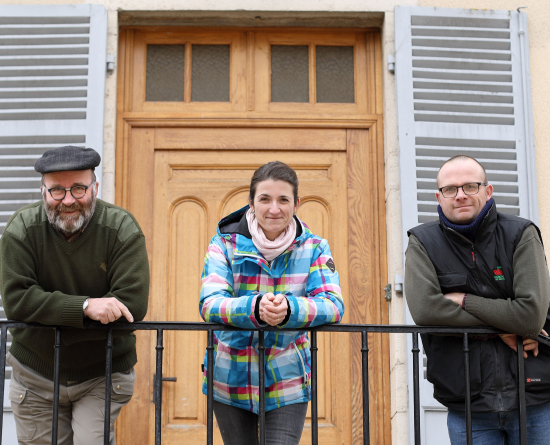 Boisson-Vadot is run by the Boisson family, who have cultivated premier crus vineyards in Meursault for over 200 years. With holdings in esteemed crus like Perrières, Genevrières, and Charmes, they produce exceptional Chardonnay grapes through meticulous vineyard management and a devotion to sustainable and organic farming.

This Burgundy stalwart is managed by siblings Pierre and Anne Boisson who inherited the vineyard from their father, Bernard. Their offerings, bottled under their respective names, reflect a family tradition of excellence, resonating with the character of Meursault. Their wines, known for rich full-bodiedness, exceptional minerality, and vibrant acidity, are versatile food partners, eagerly sought by connoisseurs.

Boisson-Vadot, renowned for its sophisticated and age-worthy wines, shares a philosophical kinship with the iconic Domaine Coche-Dury. Both producers manifest a citrusy, reductive style, which, though distinct in each, marks them as valuable experiences for any Burgundy enthusiast.

Operating in the cellars of Meursault, the Boisson family produces between 3,000 to 4,000 cases annually, following a conventional approach of old vines, attentive vineyard care, and patient cellar work. They implement minimal new oak—up to 30% for top cuvées—and less for village and Bourgogne wines. Indigenous yeasts, limited lees settling, and an extended élevage of 19-22 months enhance the depth and refinement of these terroir-driven wines.

From the village Meursault to the premier cru Genevrières, each wine tells a unique story of its vineyard origin. Whether it's the expressive Grands Charrons, the refined Sous la Velle, or the mineral-intense Chevalières, the wines showcase quality on par with top premier crus, proving Boisson-Vadot as a testament to Meursault's dynamism in the Côte d'Or.

In conclusion, Boisson-Vadot is a testament to careful viticulture and winemaking artistry, its wines reflecting the soul of Meursault while maintaining their own distinguished character. With a portfolio of remarkable wines, this producer remains a sought-after choice for collectors and enthusiasts alike.