2011 Domaine Tempier Bandol La Migoua
#172116415
Add to Favorites
Reviews 92 points Wine Advocate "...shows the vintage character with forward, supple and polished aromas and flavors of sweet blackberry, currants, spice and underbrush all emerging from the glass. Medium-bodied, beautifully textured and with fine tannin on the finish… (JD)"
Ridiculously low 2-day shipping. Add to cart to calculate cost.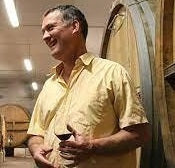 Domaine Tempier is a benchmark for world-class wines from the Provence region, known for its exceptional Mourvèdre and Provencal rosé. These wines from the Bandol AOC have been highly acclaimed, with Robert Parker's Wine Advocate praising them as "one of the best roses in the world" and "at the top of the hierarchy in terms of quality."

Domaine Tempier has a rich history dating back to 1834, but it wasn't until the 1930s, when newlyweds Lulu and Lucien were gifted the vineyard by Lulu's grandfather, that the winery truly began to make a name for itself. Lucien was particularly fascinated by the way the Mourvèdre grape and the terroir of Bandol seamlessly worked together. At that time, Bandol was not yet an AOC, but Lucien and Lulu were instrumental in giving this small area a big reputation, with Lucien considered the Godfather of Bandol.

Domaine Tempier's rosé is truly exceptional, offering a unique and serious hedonistic experience that puts porch pounders to shame. It's the perfect balance of juicy freshness and complexity, capable of aging up to 15 years and perfectly paired with rich foods. The Mourvèdre from Domaine Tempier is also truly remarkable, offering sumptuous fruit, spice, and a supple, full body that remains unmatched. For wine lovers looking to explore Provence wines, Domaine Tempier is a must-try.