2011 Miani Friulano Buri
#172693175
Add to Favorites
Ridiculously low 2-day shipping. Add to cart to calculate cost.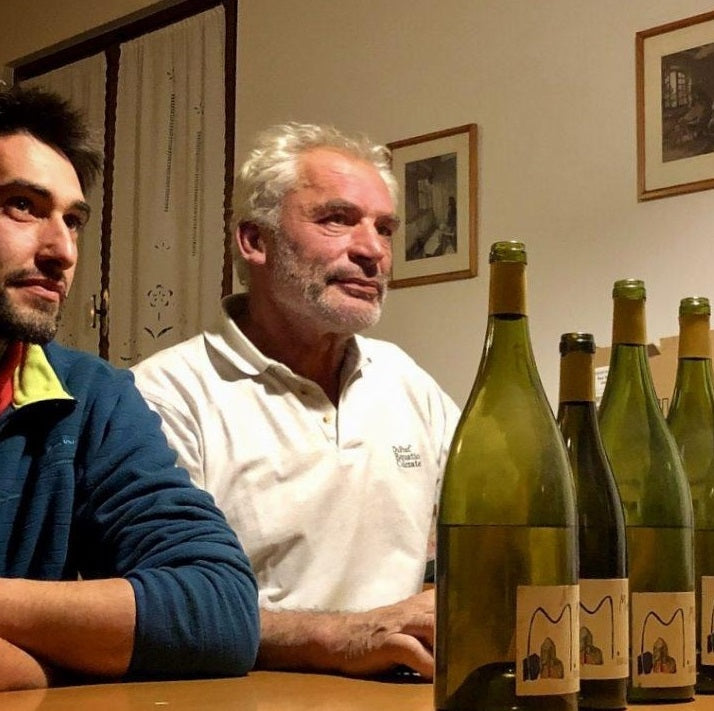 Miani, situated in the idyllic village of Buttrio, within the esteemed Colli Orientali del Friuli region, is a wine producer that epitomizes the confluence of artistry and precision in winemaking. Enzo Pontoni, the mastermind behind Miani, combines his engineering acumen with a fervent devotion to viticulture. The estate, spanning 13 hectares, meticulously cultivates a spectrum of grape varieties, including Merlot, Cabernet, Refosco, Pignolo, Tazzelenghe, Friulano, Ribolla Gialla, Schioppettino, Chardonnay, and Sauvignon Blanc.

A defining characteristic of Miani's vineyards is the rigorous management practices. The vines are densely planted and undergo severe pruning, which results in extremely low yields. Each vine typically produces one to two bunches of grapes, and further selection is carried out at harvest to ensure that only the finest grapes reach the winery. This draconian approach to yield control is instrumental in producing wines of remarkable concentration and purity.

The estate's vineyards also benefit from the region's terroir, characterized by gravelly limestone, marl, and sandstone soils. These soils play a significant role in imparting a mineral complexity to the wines, which exhibit opulent textures and reveal unexpected dimensions in both flavor and aroma.

In the cellar, Enzo's meticulousness continues. White wines undergo gentle extraction and are barrel-fermented in roughly 40% new oak, deliberately avoiding malolactic fermentation to retain the grapes' inherent acidity, except in the case of Chardonnay. Among the whites, the Chardonnay from Zitelle vineyard exhibits rich floral notes with an intense mineral backbone, while Sauvignon Saurint is captivating with its interplay of tropical fruits, green apples, and herbal tones. Friulano Filip, crafted from indigenous Friulano grapes, showcases Enzo's deftness with native varietals, offering a palate dominated by minerals, textured yellow fruits, and balanced acidity.

The three top reds; Filip Merlot, Buri Merlot and Calvari Refosco, undergo aging in 100% new oak barrels. This maturation process imbues them with an intricate structure and an arresting depth of flavor. The Miani Rosso, primarily a blend of Merlot and Cabernet, enthralls with dark fruits and violets, complemented by earthy undertones, licorice, and silky tannins. The standalone Merlot is Miani's crowning achievement, brimming with plummy fruit, cedar, and earthy tannins, encapsulating elegance, and intensity.

Before bottling, Enzo personally tastes each barrel, and only those that meet his exacting standards are deemed worthy of the Miani label. This scrupulous selection process further reinforces the singularity and excellence of Miani wines.

Producing merely 600-700 cases per year, tasting these wines is always a privilege. The wines, named after families who once tended the vineyards (Filip, Banel, and Saurint) are as rare as they are exquisite, speaking volumes of Pontoni's meticulous care and high standards in viticulture and winemaking. As Miani continues to adhere to its strict principles, it remains a unique gem in the Italian wine scene, producing wines of profound personality and unparalleled class.