2012 Clos Rougeard (Foucault) Saumur-Champigny Le Bourg
#171199489
Add to Favorites
Ridiculously low 2-day shipping. Add to cart to calculate cost.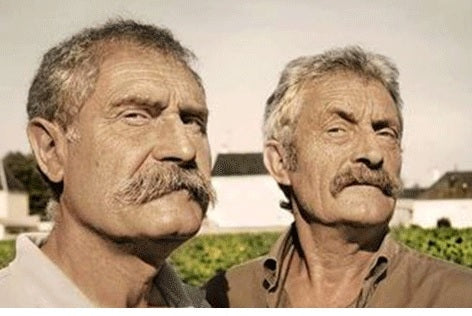 Situated in the heart of the Loire Valley, Clos Rougeard, led by brothers Nady and Charly Foucault, is an iconic producer that epitomizes the greatness of Saumur-Champigny. Hailing from a lineage of eight generations, they've evolved their 10-hectare estate into a beacon of natural and biodynamic viticulture since 1969, inspiring winemakers globally.

The meticulous and traditional practices at Clos Rougeard are reflected in their extraordinarily low yields, around 25 hl/ha, achieved through hand-harvesting and rigorous vine tending. Fermentation takes place in cement vats with native yeasts and daily punch-downs, sometimes manually. Post-fermentation, wines are racked into barrels for malolactic fermentation and aged for up to 24 months, followed by an additional year of rest post-bottling without fining or filtration. These time-honored methods, taking place within tuffeau-carved tunnels, result in intensely aromatic, robust, and long-lived wines.

The estate's emblematic reds, Poyeux and Bourg, alongside the revered white, Brézé, are sought-after gems. These wines are made purely from Cabernet Franc and Chenin Blanc vines, respectively, sourced from three distinct, exceptional terroirs in Saumur. With the passing of Charly in 2015 and the estate's subsequent sale, these wine treasures have become increasingly elusive.

The Foucaults' vineyard portfolio is an intriguing mix of old-vine Cabernet Franc parcels within Saumur's limestone-rich plateau and Chenin Blanc vines in Brézé's limestone-clay marls. Each red cuvée's character guides its barrel aging length and new oak usage, adding an extra layer of depth and sophistication to these wines. Meanwhile, Brézé, the estate's sole white cuvée, is a versatile expression of its distinctive terroir and vintage.

The Foucaults' unwavering commitment to tradition, combined with their stringent quality measures, have elevated Clos Rougeard to legendary status. Their wines, produced in scarce quantities, are not just exceptional representations of their type but transcendental experiences cherished by wine collectors worldwide.