2012 Roses de Jeanne / Cedric Bouchard Champagne Blanc de Noirs La Presle
#166283523
Add to Favorites
Ridiculously low 2-day shipping. Add to cart to calculate cost.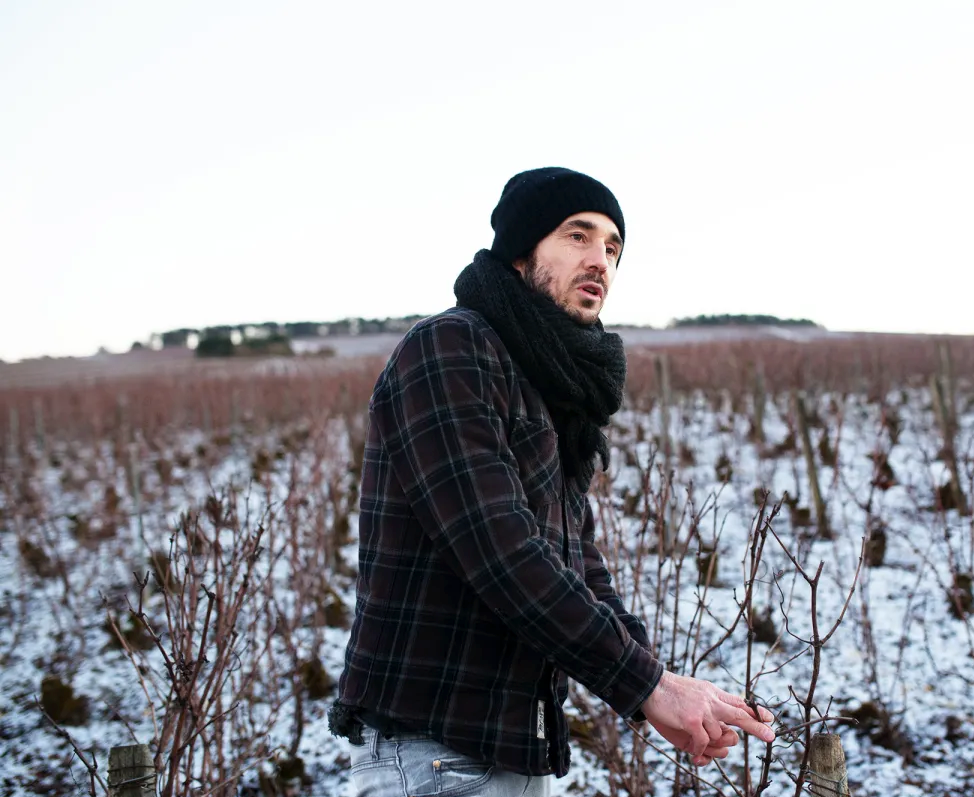 Cédric Bouchard, the innovative mind behind Roses de Jeanne, is lauded for his production of
'White Burgundy with bubbles.'
Taking a page from
Anselme Selosse's
revolutionary approach, Bouchard single-handedly crafts singular, terroir-driven wines using a 'one-vineyard, one-grape, one-vintage, and zero-dosage' method. Sourced from the Côte des Bar, the southernmost area of Champagne, his wines bear the intricate characteristics of this unique terroir. Bouchard's offerings, celebrated for their exquisite bubbles that lend an elegant shine, have earned him accolades, including being named Champagne's top winemaker in 2008 by Gault Millau.
Bouchard established his label in 2000, transitioning from sommelier to vintner. Initially spanning 1.37 hectares in the village of Celles-sur-Ource, his vineyard was expanded by amalgamating his father's plots into his own collection of prime parcels. Since 2014, all cuvées have been bottled under the Roses de Jeanne label. A meticulous vineyard manager, Bouchard emphasizes optimal harvest timing, stringent yield limits, and organic farming, ensuring quality at every step.
The domaine offers a distinct lineup of wines, each a representative of their unique site, including Val Vilaine, Côte de Bachelin, Les Ursules, Haute-Lemblée, Bolorée, and the Creux d'Enfer Rosé. Each cuvée is crafted from juice from the first pressing, fermented with indigenous yeast, and undergoes a long, slow, and cool second fermentation, enhancing the vinosity of the base wine and producing finer bubbles. As a result, these wines highlight the individual terroir, offering uniquely soil-driven personalities with a rare purity in Champagne.
Bouchard's wines are a testament to his meticulous winemaking techniques and embody his revolutionary philosophy, highlighting the promise of this young, perfectionist vigneron poised to revolutionize Champagne's landscape. His unrelenting pursuit of purity and individuality sets his Champagnes apart, making them a true expression of place and time.