2013 Bartolo Mascarello Barolo
#172391906
Add to Favorites
Reviews 98.5 points Vinous "Vibrant, crystalline and exceptionally nuanced, the 2013 speaks to elegance above all else. There is an exotic quality to the aromatics that adds to the wine's total sense of seduction. As captivating as the 2013 is today, there is no shortage of underlying grip and structure. Dark cherry, plum, spice, menthol and licorice are some of the many notes that grace the palate. But the 2013 is a wine of completeness rather than elements. And the 2013 simply has it all. (AG)" 17.5 points Jancis Robinson "Juicy and lively. Very pure and deep flavoured. Super-correct and both broad and long . Quite subtle – especially on the finish. (JR)"
Ridiculously low 2-day shipping. Add to cart to calculate cost.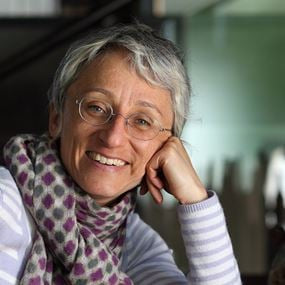 Nestled in Italy's Piedmont region lies Bartolo Mascarello, a renowned winery treasured for its steadfast devotion to traditional winemaking practices. The legacy of the late, legendary Bartolo Mascarello persists, with his daughter, Maria Teresa Mascarello, further enhancing the estate's eminent reputation after assuming operations in 2005.

At the core of Mascarello's winemaking philosophy is blending Nebbiolo grapes from various historic vineyards, a practice that ensures their Barolo captures the essence of the Piedmont terroir. This approach distinguishes Bartolo Mascarello from regional counterparts who focus on single vineyard wines. The winery also crafts other Italian reds like Dolcetto, Barbera, Freisa, and Langhe Nebbiolo, albeit in minute quantities.

Bartolo Mascarello stands as a beacon of traditional Barolo production since its foundation in 1918. Bartolo, deemed a barolista giant, remained unwavering in his dedication to traditional methods, fermenting with indigenous yeasts in concrete vats, employing "cappello sommerso" technique, and aging in neutral botti, with malolactic fermentation occurring naturally. His insistence on a blended Barolo, contrary to the popular single-cru approach, came from his belief in crafting a balanced Barolo from different vineyard characteristics.

Maria Teresa Mascarello, inheriting her father's philosophy, carries on this tradition. Her meticulous attention has refined the aromatic complexity and elegance of Bartolo Mascarello's wines. She exclusively sources Barolo from four celebrated Nebbiolo sites: Canubbi, San Lorenzo, Rué, and Rocche di La Morra. Barbera and Dolcetto are harvested from sections of San Lorenzo and Rué, respectively, less suited for Nebbiolo.

Under Maria Teresa's stewardship, the wines are fermented in old concrete tanks with simple temperature control. After pressing in a traditional basket press, the Barolo undergoes long aging in large Slavonian oak botti before bottling and subsequent release.

Cantina Bartolo Mascarello's wines are renowned as perhaps the most authentic expression of Nebbiolo. Their structural and aromatic classicism, coupled with exceptional age-ability, establishes them as a requisite staple to any world-class Italian cellar.