2013 Georges Laval Champagne Brut Nature Les Longues Violes
#157216238
Add to Favorites
Reviews 98 points John Gilman "...offering up a youthfully pure and precise bouquet of white peach, apple, macadamia nut, patissiere, a gorgeous base of chalky soil, gentle smokiness and a lovely, very discreet touch of buttery old oak in the upper register. On the palate the wine is deep, full-bodied, complex and rock solid in its structure, with a fine core, excellent mineral drive, elegant mousse and stunning length and grip on the young, but oh, so promising finish. (JG)"
Ridiculously low 2-day shipping. Add to cart to calculate cost.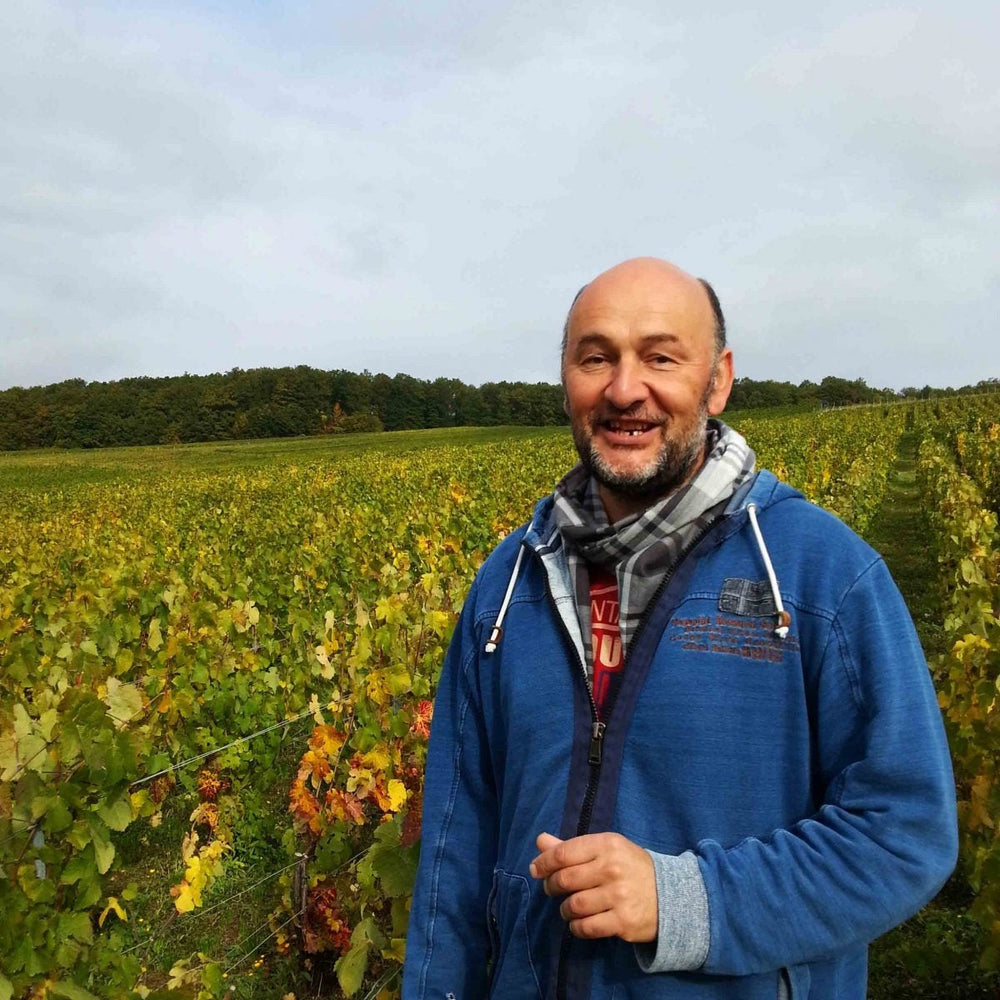 Enveloped in the obscurity of the premier cru village of Cumières, the low-key estate of Champagne Georges Laval has been a hidden gem for select champagne connoisseurs. Led by Vincent Laval, this estate is home to one of the region's great treasures, maintained meticulously across four generations. With only 2.5 hectares, including a half-hectare in Chambrecy, the Laval family's vineyard holdings are a testament to their dedication, boasting vines over 30 and 70 years old.

Georges Laval started the tradition of estate-bottled champagne production in 1971, with his son Vincent taking over in 1996. The Lavals have been advocates of organic viticulture since its inception, gaining Ecocert certification. Vincent acknowledges the challenges of organic farming but appreciates the rewards it brings, including having a "better conscience." The Lavals strategically traded parcels over the years to form larger blocks of vines, minimizing pollution and fostering easier organic management.

The grapes are pressed in a traditional 2000kg Coquard vertical press to ensure the highest quality. Laval's champagnes are known for their ripe harvest, rare chaptalization, and fermentation in barrel with indigenous yeasts. Bottling is generally done about ten months post-harvest; wines are neither fined, filtered, or cold-stabilized. The application of sulfur is sparing and strictly controlled, resulting in a notably low sulfur level in the finished champagnes.

Vincent Laval's champagnes are renowned for their distinct terroir, ripeness, and minerality. The unique microclimate of south-facing Cumières, coupled with organic farming, old vines, and barrel-aging, imparts rich fruitiness and complexity to the wines. Single parcel wines like Les Chênes, Les Hautes Chèvres, and Les Longues Violes each showcase the essence of their specific vineyard site, the sunny village ripeness, and the distinctive mineral core, providing an unrivaled taste of the terroir.

The Lavals continue to uphold the legacy of organic farming initiated by Georges, demonstrating their commitment to high-quality, sustainable champagne production. Despite having a modest annual production, each bottle from the Georges Laval estate encapsulates the distinct allure and vibrant energy of their Cumières heritage. Their traditional and diligent practices set them apart, making their wines not only unique but truly noteworthy.