2013 Giacomo Conterno Barolo Riserva Monfortino
#172351555
Add to Favorites
Reviews 98 points Wine Advocate "I have been tasting this wine from barrel for the past two years and now finally, abracadabra, the 2013 Barolo Riserva Monfortino is safely housed in bottle. The wine was bottled in June of last year and will hit the market this upcoming October. The Barolo Francia was not produced in 2013 because Roberto Conterno diverted all fruit from that vineyard to this wine. Monfortino was not produced in 2011 or 2012, meaning that this 2013 edition follows directly after the absolutely stunning 2010 vintage (which earned a perfect 100-point score). The two vintages (2010 and 2013) are very similar, strikingly so, but the 2013 vintage registers at a slightly lower structural threshold. The tannins are slightly looser, or softer in the case of this wine. With up to six years in botte, the 2010 vintage is still crunchy and super sharp, while this wine is slightly more succulent and earthy. (ML)"
Ridiculously low 2-day shipping. Add to cart to calculate cost.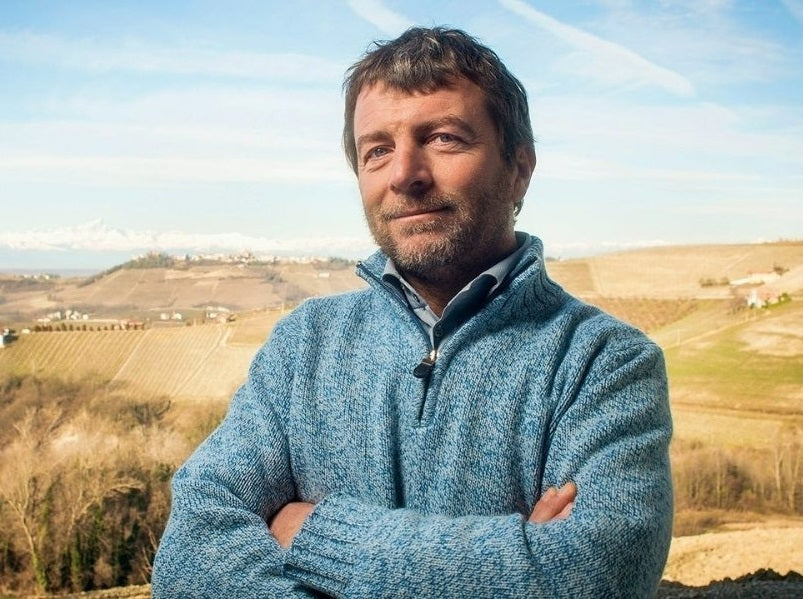 Cantina Giacomo Conterno, under the meticulous stewardship of fourth-generation vintner Roberto Conterno, is synonymous with the epitome of Barolo craftsmanship. The wines, including the crown jewel—Barolo Monfortino, have been recognized globally for their exceptional quality, tradition, and longevity.

Under Roberto's watchful eye, the estate has expanded its vineyard holdings to include three of the most renowned crus in Serralunga d'Alba: Cascina Francia, Ceretta, and Arione. It has been a testament to the estate's shift from purchasing grapes to cultivating and bottling their own, thereby giving them more control over their viticulture and harvesting techniques.

Experimentation has been key in their vineyards, with Roberto and his team continually refining their cloning methods and replanting cuttings from highly-regarded vines to elevate the quality of their wines. Inside their cellars, the long-standing family tradition of non-interventionist winemaking prevails. This includes extended macerations, natural fermentations, and prolonged aging in large oak botti, creating some of the world's most age-worthy wines.

The estate's focus on traditional winemaking has remained steadfast. They continue to produce robust, elegantly-structured wines, paying homage to the terroir-driven character of Piedmont's Nebbiolo grape. Their wines, especially the Monfortino, crafted with an unhurried fermentation process and up to eight years of barrel aging, are widely considered to be the perfect expressions of Nebbiolo.

The estate's commitment to uphold its roots and perpetuate its winemaking legacy is a testament to their unwavering devotion to the craft. Roberto Conterno's forward-thinking yet respectful approach to winemaking has significantly elevated the estate's reputation. From using the latest technology in sorting and destemming to marking each cork with a unique code to reduce cork taint, the continual pursuit of perfection is evident in every bottle that bears the Giacomo Conterno name.