2013 Luciano Sandrone Barolo Aleste
#158058256
Add to Favorites
Reviews 97 points Wine Advocate "This is a complete and exciting wine with delicate notes of wild berry and smoke backed by licorice and blue flower. (ML)" 97.5 points Vinous "Freshly cut flowers, mint and finely cut fruit are some of the signatures. This wine has developed beautifully in recent vintages as the oak influence is less than it was just a few years ago. Beams of tannin and bright, salivating acidity add finesse to this translucent, exceptional Barolo. (AG)"
Ridiculously low 2-day shipping. Add to cart to calculate cost.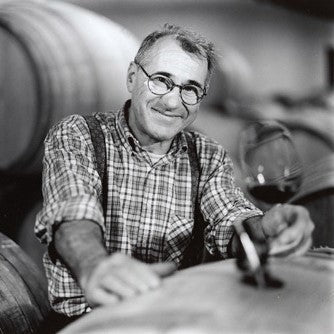 Luciano Sandrone, a celebrated producer in Barolo, skilfully blends modern and traditional styles in his wines, creating a unique profile that merges immediate elegance with lasting power and structure. His wine journey began with his first vineyard purchase on the Cannubi Hill in 1977, leading to his inaugural vintage in 1978. Over time, he honed a unique philosophy to create harmonious, distinctive, and age-worthy wines.

At the heart of Sandrone's winemaking approach lies the marriage of innovation and tradition. He has constructed a state-of-the-art winery at the foot of the Cannubi hillside, designed to respect Barolo's rich heritage while embracing advanced viticulture techniques. Sandrone dedicated his career to crafting superior Nebbiolo expressions from his vineyards in Barolo and the Roero, focusing on balance, concentration, and longevity.

Drawing inspiration from both the past and present, he employs a delicate touch in his winemaking. He favors medium-duration macerations, shorter than many age-old practices, and is judicious in his use of new oak during the aging phase. This harmonious blend of techniques produces wines that are evocative and defy easy categorization, embodying a timeless charm. Throughout the generations, from his brother Luca to his daughter Barbara, and now to his cherished grandchildren, the family ardently upholds this unique and evocative signature style.
The Barolo Le Vigne, a meticulous blend of Nebbiolo from four vineyards across the Barolo region, and Aleste, formerly known as Barolo Cannubi Boschis, are notable examples of Sandrone's commitment to expressing unique terroir characteristics. The Nebbiolo d'Alba Valmaggiore is all handmade and created from Sandrone's Roero holdings, showcasing the potential of Nebbiolo outside of Barolo and further underlining Sandrone's relentless pursuit of this grape variety's potential. Aleste is the natural continuity of Luciano's first wine, the Barolo Cannubi Boschis. Luciano pays tribute to the next generation by combining the names of his grandchildren, Alessia and Stefano.

Through innovative viticulture and unique winemaking practices, Luciano Sandrone has crafted wines that stand among the best in Barolo, encapsulating the symbiosis of power and elegance. His legacy, carried forward by his family, continues to shape the winemaking narrative in the region.