2014 Domaine Auguste Clape Cornas Renaissance
#159321952
Add to Favorites
Reviews 91 points Wine Advocate "Classic Clape in every way, with its meaty, bloody, iron, crushed rock and violet-tinged fruit, it's medium to full-bodied, nicely concentrated and supple, with beautiful fruit. There's plenty of fine tannin here, but it also has a solid density of fruit and a beautiful texture. (JD)" 92 points Vinous "Inky ruby. Spice- and smoke-accented dark berry, licorice and olive aromas on the deeply perfumed nose; a complicating floral nuance builds in the glass. Densely packed cherry, cassis and spicecake flavors are braced by an undertone of juicy minerality that adds lively cut and lift. Shows excellent clarity on the sweet, expansive finish, which is framed by harmonious tannins. (JR)"
Ridiculously low 2-day shipping. Add to cart to calculate cost.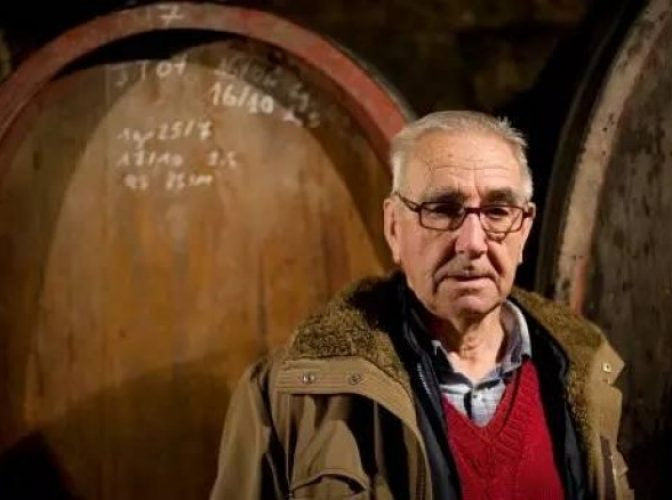 Domaine August Clape, a prestigious wine producer in Cornas, has long been celebrated for crafting rich and powerful wines that have earned a place among France's most cherished offerings. Established over 250 years ago, this family-owned estate is now helmed by Pierre-Marie and Olivier Clape, who continue to uphold the winemaking traditions that Robert Parker regards as "the reference point for the appellation. (WA)"

The estate's vineyards, spread across eight hectares, are situated on steep, hand-tended terraces with granite subsoil, optimal sun exposure, and exceptional parcels such as Reynards, La Côte, Geynale, Tézier, Petite Côte, Les Mazards, Patou, Pied La Vigne, Chaillot, and Sabarotte. The challenging terrain makes it impossible to use machinery, requiring all work to be done by hand, with the Clapes employing old-fashioned instinct and common sense in their viticultural practices.

Domaine August Clape's Syrah wines are known for their dark berry, black olive, dried herb, smoke, and violet flavors when young, evolving into complex and velvety masterpieces with age. The grapes are picked at optimal ripeness, reminiscent of Southern French wines. August Clape was a pioneer in Cornas, being the first to bottle his own wine in 1957.

The winemaking process involves whole-cluster fermentation of individually vinified parcels, followed by an élevage lasting 12 to 22 months in old, oval foudres. This technique adds depth to the wines' natural complexity. Capable of impressive longevity in the cellar, Clape's Cornas wines can also be appreciated while young and fresh to better understand their evolution.

With an annual production of 2,500 cases, Domaine August Clape practices Lutte Raisonnée farming, an approach that emphasizes sustainability and respect for the environment. For wine enthusiasts seeking a taste of traditional Syrah from the Northern Rhône's sculptured slopes, Clape's Cornas is the ideal starting point.