2014 Domaine Joseph Roty Mazis-Chambertin
#162875393
Add to Favorites
Ridiculously low 2-day shipping. Add to cart to calculate cost.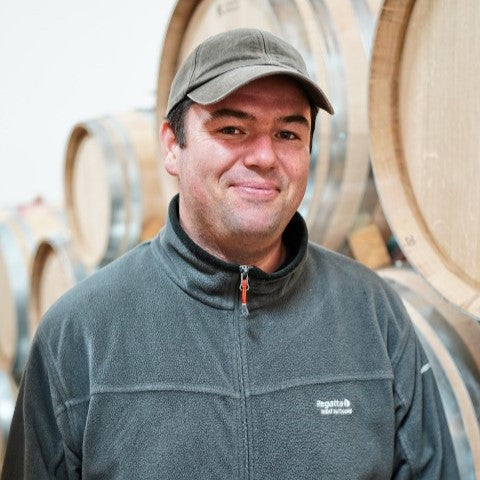 Domaine Joseph Roty, located in Gevrey-Chambertin, is a treasure trove of old vines in Burgundy. With an average vine age of about 65 years and some vines even exceeding 120 years, they hold an almost mystical reverence for old vines and the unique complexities they bring to the wine.

The Roty family, one of the oldest winemaking families in Gevrey-Chambertin, has been deeply rooted in the region since 1710. Today, they manage around 15 hectares, with Pierre-Jean Roty, the 11th generation, at the helm. His distinctive approach, maintaining family traditions while incorporating modern techniques, solidifies their reputation as one of the great domaines in the region.

The Roty's practice of late picking, meticulous pruning, fermenting below 30 degrees, and a three-week cuvaison contribute to their wines' structure and complexity. They work their vines using traditional methods, abstaining from chemical fertilizers and pesticides, and employ the single guyot pruning system. Moreover, they believe in green viticulture and enrich their vineyards with humus and compost to invigorate the soil.

The Roty winemaking process is driven by time-honored methods. The Charmes-Chambertin, a standout in their portfolio harvested from centenarian vines, is fermented entirely with indigenous yeasts, a practice started in 1987. Their approach to fermentation is purposefully cool, rarely exceeding 28 degrees Celsius. Post-fermentation, the wines are typically macerated for up to 21 days. Aging occurs in a blend of Rousseau, Billon, and Tonellerie de Bourgogne barrels, contributing additional character to the wines.

These meticulous practices yield wines that are meant to age, showcasing a blend of black cherry and stone fruit flavors with tremendous length and complexity. New oak is used abundantly, with percentages ranging from 50% for village wines to 100% for the Grand Cru. The use of oak is strategic, imparting richness and texture that become harmonious and integrated over time.

The Gevrey-Chambertin village wines, with some distinguished by their lieu-dit, offer another layer of quality and expression, with the precision, depth, and uniqueness of each terroir shining through. The exceedingly rare Griottes-Chambertin, as well as the Mazy-Chambertin, both from old vines but not as ancient as the Charmes, are consistently superb, carrying a mystique that has made them coveted treasures among the world's wine enthusiasts. Each bottle is a testament to the family's unwavering commitment to quality, a legacy that Pierre-Jean Roty continues to uphold, making these wines a worthy addition to any discerning wine collection.