2014 Francois Raveneau Chablis 1er Cru Butteaux
#167610330
Add to Favorites
Reviews 93 points Burghound "There is excellent freshness and complexity to the layered combination of mineral reduction, pear, green apple, white flower and quinine water. There is equally good freshness and verve to the big-bodied, muscular and powerful flavors that possess plenty of dry extract that coats the palate while buffering the impressively long, lemony, chiseled and mildly austere finish. (AM)" 94 points John Gilman "Butteaux tends to have a lot of clay in its topsoil, but the striking base of minerality in the 2014 version from Isabelle Raveneau is truly exceptional. The absolutely beautiful nose delivers a superb constellation of apple, pear, incipient notes of anise, beeswax, complex, minerally soil tones, a bit of lemon and an exotic, delicate topnote of mint. On the palate the wine is pure, full-bdoied and rock solid at the core, with laser-like focus, superb balance and a very, very long, complex finish that closes with outstanding mineral drive. This is a great vintage of Butteaux. (JG)"
Ridiculously low 2-day shipping. Add to cart to calculate cost.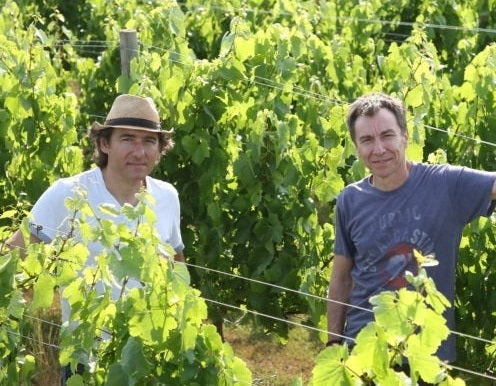 Domaine François Raveneau sits at the pinnacle of Chablis production, producing a mere 3,000 cases per year yet presenting a distinguished portfolio of terroirs. This includes five premier cru and three grand cru vineyards that yield wines of exceptional quality and age-ability. These collectible wines are emblematic of Chablis' distinctive Kimmeridgian limestone soils, brought to life by François Raveneau's sons, Bernard and Jean-Marie, along with Bernard's daughter, Isabelle.

The Raveneau family approaches winemaking with a blend of tradition and meticulous craftsmanship. Unlike many of their contemporaries, they maintain a labor-intensive, manual harvest. Their vinification process features gentle pressing and fermentation in tanks, allowing the lees to settle before isolating the finest for barrel aging in neutral oak and feuillettes for 18 months. The result is an array of Chardonnays celebrated for their aromatic intensity and mineral expression.

Spanning nearly eight hectares, the Raveneau's vineyard holdings are predominantly composed of grand cru and premier cru designations. This includes the distinguished grand cru parcels of Blanchot, Les Clos, and Valmur and the notable premier crus such as Montée de Tonnerre, Les Vaillons, and Butteaux. These vineyards, bathed in southwest-facing sun, thrive in the clay-rich and chalky limestone soils of the Kimmeridgian chain.

The family's continued commitment to traditional viticulture—natural vineyard management, severe winter pruning, and hand-harvesting—along with François Raveneau's pioneering use of Côte d'Or winemaking methods, like barrel fermentation and extended lees contact, contribute to the wines' longevity and distinctiveness. From their premier crus that rival the grand crus to their impressive grand crus, Domaine François Raveneau masterfully captures the profound essence of Chablis, creating wines that unveil layer upon layer of complexity as they mature.