2015 Alain Burguet (Jean-Luc & Eric Burguet) Burguet Bourgogne Les Pince Vin
#145777852
Add to Favorites
Ridiculously low 2-day shipping. Add to cart to calculate cost.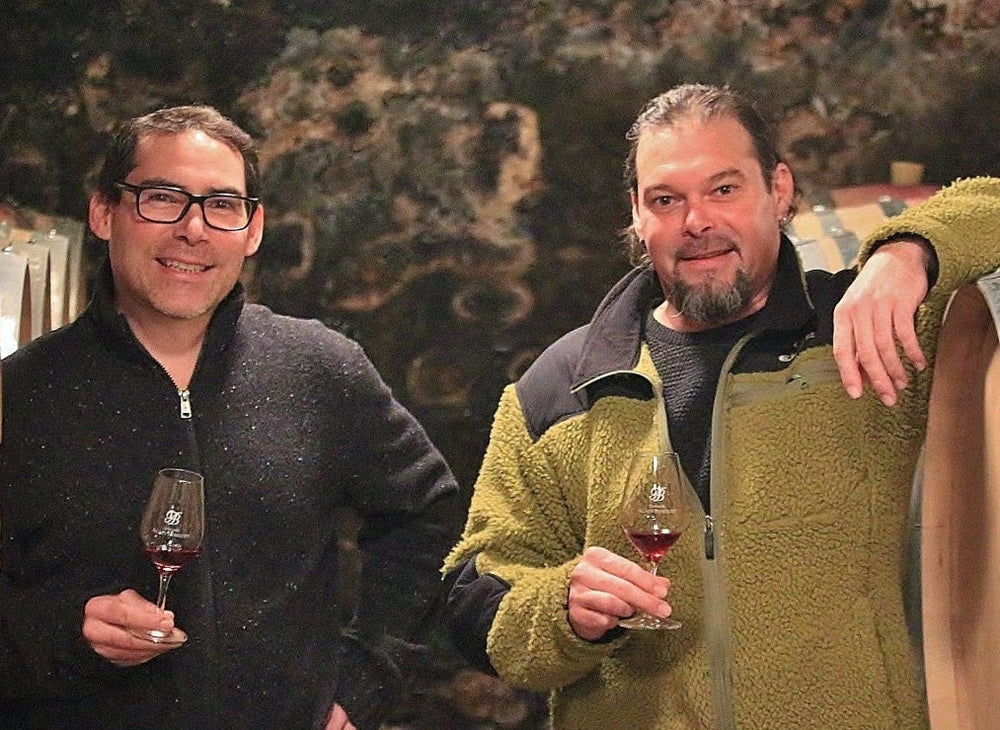 Alain Burguet founded his domaine in Gevrey-Chambertin, following in his father's footsteps, who also cultivated vines there. After starting with rented vines, Alain expanded by buying and inheriting vineyards, resulting in a rich heritage now managed by his sons, Jean-Luc & Eric. The Burguet family has been committed to organic methods since the start of their career, and viticulture is now biodynamic, though not certified. Alain recognized the importance of regular plowing to generate healthier soils and vines, and his sons have taken his work a step further. Most of the cuvées made by the brothers are from estate-owned vines, though they also work rented land and buy grapes from trusted friends to offer other appellations outside of Gevrey.

The parcels owned by the domaine are village-level and are used to make two cuvées. The grapes for their Symphonie come from younger vines that were planted in the early 1980s. Mes Favorites Vieilles Vignes is made from older vines planted from the early 1900s to the 1940s on sloping terroirs to the west of the Route Nationale. These old vines were mostly, but not exclusively, massal selection.
The Burguets typically harvest their grapes later than other wineries in the area. In 1997, Alain Burguet noticed a vegetal note on the finish of his wines and a roughness to the tannins, which he attributed to the phenolic immaturity of the grapes. Since then, even if the sugar and acidity levels are correct, he waits until the tannins are ripe before picking. The red grapes are sorted carefully, cold macerated, and left to cuvaison for 20 to 30 days. The wines are then aged in oak barrels, of which 25-40% are new. All of their wines are renowned for their power, depth, and minerality.