2015 Domaine Roulot Meursault Les Tillets
#103753715
Add to Favorites
Ridiculously low 2-day shipping. Add to cart to calculate cost.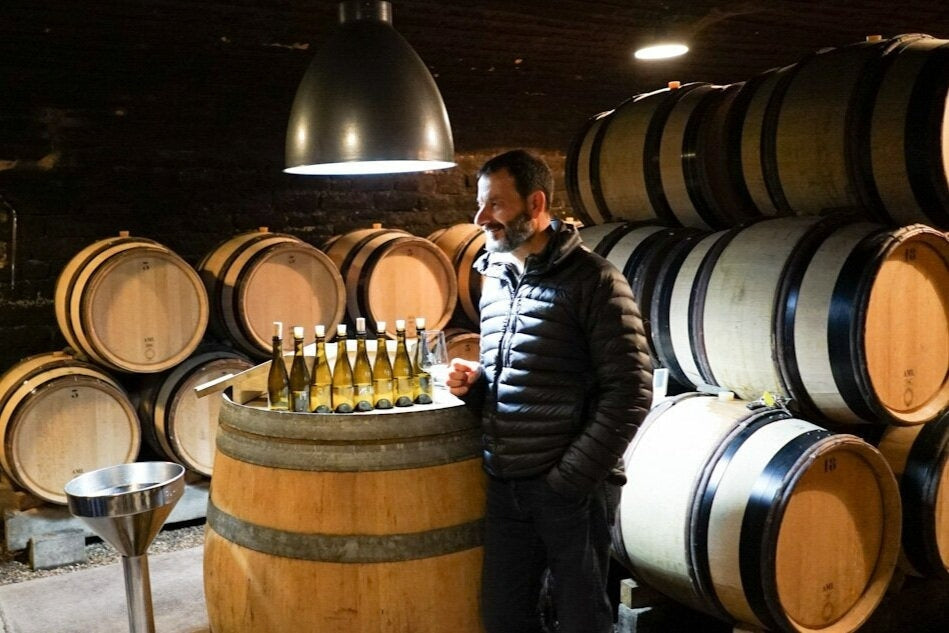 Jean-Marc Roulot has made a name for himself as one of the greatest producers in Meursault and of white wine in general. Assuming the reins after his father's untimely death in 1982, Jean-Marc relied on experienced mentors before he was ready to command the domaine alone. Today, he carries forward his father's legacy, enhancing it with his personal commitment to organic vineyard practices.

The domaine, long recognized for pioneering single-vineyard bottlings, is famed for its mastery of lieu-dits and the five premier cru parcels they cultivate in Meursault and Monthelie. Jean-Marc has led the domaine to even greater acclaim, continually refining its unique style and inspiring other domaines to emulate his approach. Notably, Jean-Marc has made his mark with wines that lean towards a crisp, pure style rather than the typically rich and concentrated Meursault, a testament to his philosophy of restraint and precision.

In the vineyard, Jean-Marc adheres to a rigorous regimen of de-budding to control yields and focuses on acidity at harvest time. His winemaking process marries traditional and modern techniques, favoring fermentation in wooden cuves, judicious lees stirring, and a balanced use of oak and stainless-steel aging. This meticulous approach delivers wines of remarkable complexity and evident terroir influence.

Jean-Marc's commitment extends to a small négociant label, where he collaborates with trusted growers throughout Burgundy to obtain top-quality fruit. Furthermore, he embarked on a micro-négoce project in 2014, selectively sourcing grapes to supplement the domaine's portfolio, with these grapes undergoing the same meticulous vinification and aging process as the domaine's own.

The notable maturity of the vineyard holdings stems from Guy Roulot's significant replanting efforts in the 1950s. Among these, the Meursault 1er cru Les Perrieres, purchased by the Roulots in 1976 and planted in the 1940s, stands out as the crown jewel, despite its limited production.

Domaine Roulot's wines encapsulate a clear mineral backbone, pure, focused, and enduring. As Jean-Marc Roulot maintains, they are wines made to be savored alongside a meal, demonstrating both their intrinsic quality and their harmony with food. Today, the wines from Domaine Roulot are among the most coveted in Burgundy, known for their elegance, depth, and precision.