2015 Jerome Prevost Champagne La Closerie Extra Brut Les Beguines
#170426639
Add to Favorites
Reviews 95 points Wine Advocate "...wafting from the glass with a lovely bouquet of honeycomb, walnuts, confit lemon, spices and warm bread. Full-bodied, deep and concentrated, it's racy and incisive, with a deep and sapid core, bright acids and chalky structuring extract… (WK)" 94 points Vinous "Extra-Brut Les Beguines is laced with intense floral and mineral notes that at times show distinct Riesling-like inflections. In this release, Beguines is a bit less angular and severe than it often is at this stage in its life. Dried apricot, sage and chamomile are some of the many nuances that open up in this distinctive and highly expressive Champagne from Jerome Prevost. The 2015 is medium in body, and yet my impression is that there is a good deal of concentration lurking in the background... (AG)"
Ridiculously low 2-day shipping. Add to cart to calculate cost.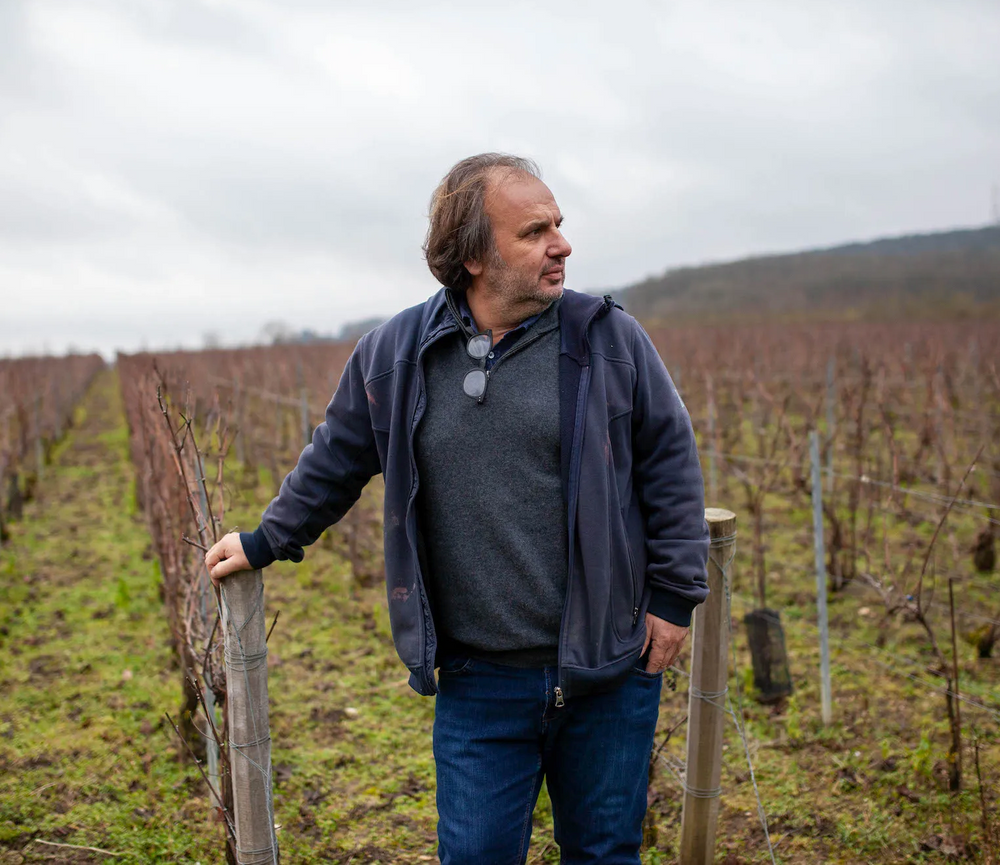 Jerome Prevost is a name that may not be familiar to mainstream Champagne drinkers, but his wines are beloved by sommeliers and collectors alike. These exceptional, terroir-driven wines are based on the unsung hero of Champagne grapes, Pinot Meunier, and are full of intensity and depth. Robert Parker's Wine Advocate has praised Jerome's wines, saying they "will thrill readers seeking the very finest in artisan Champagne."
Jerome's winemaking journey began in 1998, when he inherited his grandmother's two-hectare estate in the Montagne de Reims village of Gueux. Initially, he sold his grapes to other producers, but with the encouragement of his mentor,
Anselme Selosse
(of Jacques Selosse), he decided to make his own wine. Today, Jerome continues to make wine on his own terms, with a modern winery and home built on the edge of his vineyard.
Unlike traditional Champagne producers, Jerome makes single vineyard, varietal, and vintage wines. He is known for breaking the mold, and has been described as "one of Champagne's most fascinating young growers" by the Wine Advocate. If you're an enthusiast of fine Champagnes, a bottle of Jerome Prevost's Champagne is a must-have for your collection.