2015 Pierre Baillette Champagne Coeur de Craie Trois Puits
#143042251
Add to Favorites
Ridiculously low 2-day shipping. Add to cart to calculate cost.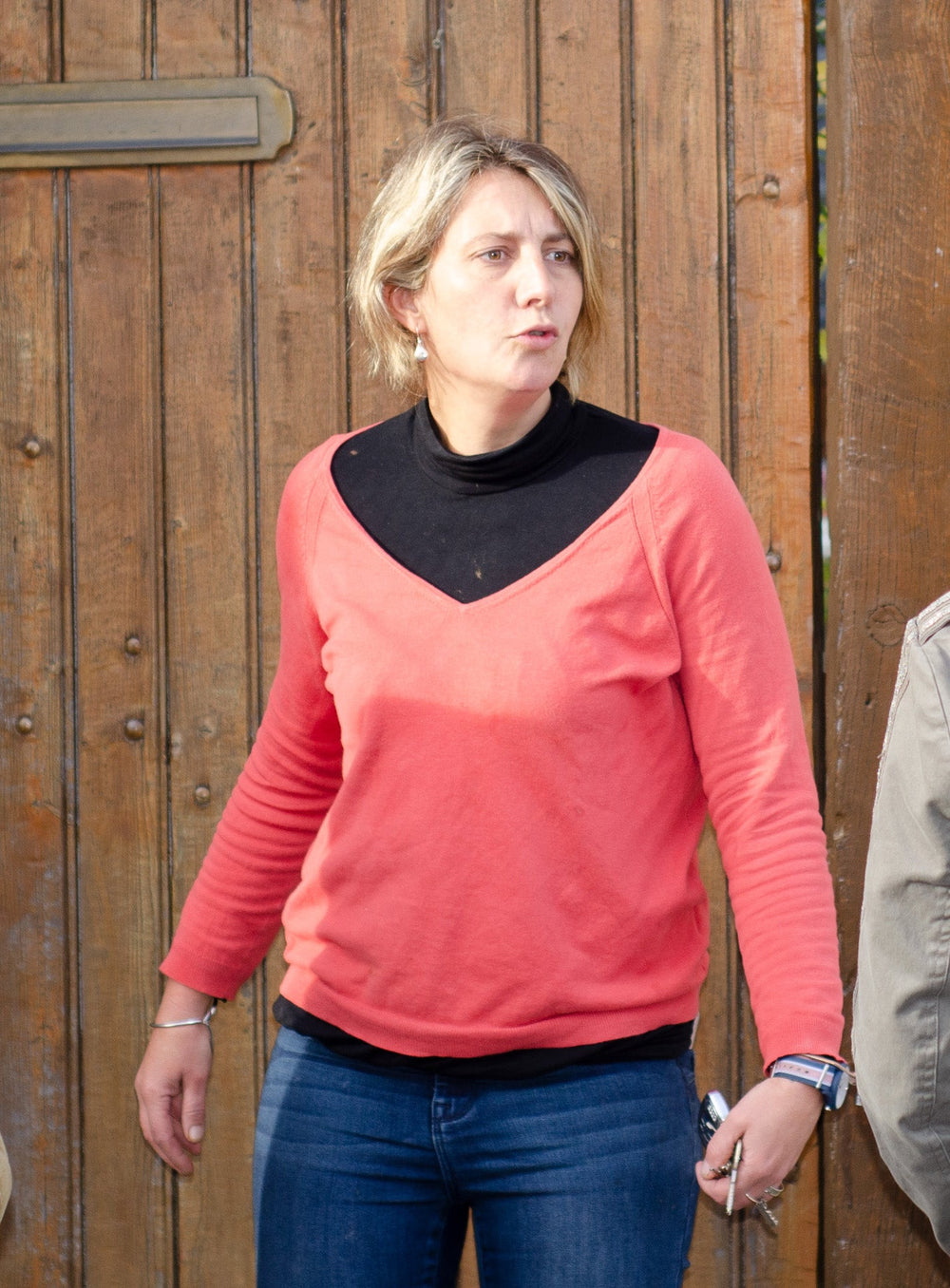 We've been championing the ascendance of Domaine Pierre Baillette for several vintages, and it's clear that these wines are moving from strength to strength with these thrilling new disgorgements! Based in the tiny 1er Cru village of Trois-Puits, just a few miles south of Reims, third-generation winemaker Perine Baillette offers a tremendously pure expression of her hamlet and its chalky environs. Overall, the lineup shows a very mineral and slightly oxidative style, with great vinosity and texture. Single vineyard expressions sit at the top end, featuring her hometown alongside Rilly la Montagne (1er Cru) and Verzenay (Grand Cru), all with south and southeast exposures, old vines, and predominantly sandy limestone and chalk soils. Vineyard work is entirely manual, with some plowing by her horses Tarzan & Saumur.

In the cellar, Perine's light touch highlights the pristine terroir – sans maquillage – with natural fermentations and malo. The vins clairs then age in a variety of vessels, but primarily used barrels, with no sulfur until bottling. And save for Le Village, the wines are on the lees for 4-6 years prior to release. Dosage across the range is low, with these releases all under 5 grams. The wines avoid seeming severe or structurally raw, their dosage adding amplitude without sucrosity. Taken as a whole, they display high-toned and tensile fruit with incredible textures, but with a serenity and purity rarely found. These deep, stunning Champagnes highlight the powerful and vibrant fruit of the Montagne de Reims.

The top bottlings are the Cœur de Craie (Heart of Chalk) line, including one from the Grand Cru of Verzenay. Perine holds just over a quarter of a hectare there of Pinot Noir, yielding painfully few bottles each year. The 2017 was finished Extra Brut with just 2.5 grams of dosage and was disgorged in March of 2022.

Nearby, the Cœur de Craie Rilly la Montagne is sourced from a full hectare of vines, a vineyard called "Les Malachets" planted in 1956. It's another of her most limited cuvees (usually only 600-700 bottles per release), and is 100% Pinot Noir. 3.5g of dosage, with both the 750s and mags disgorged in March of 2022.

Les Bulles Roses also hails from Rilly la Montagne, from the lieu-dit "Les Bas Moutions." A true saignee of Pinot Noir, with thirty-six-hour maceration prior to bleeding off. Alcoholic fermentation is in stainless steel, after which the wine remains on the lees for forty eight months. The 2018 had 4g of dosage and was disgorged in June of 2022.

Le Mont Ferre is one of the few Blanc de Blancs the estate produces, selecting Chardonnay from the site "Les Monthouzons" in Trois-Puits. It ferments naturally in large, old oak, including malolactic. A powerful style, the Extra Brut dosage of 3.5g highlights the tension. Disgorged in March of 2022.

The flagship Le Village is the largest production, at just over 3,000 bottles a year. Usually a blend of 40% Pinot Noir, 40% Chardonnay, and 20% Meunier, the 750s are largely 2018 vintage with some reserve wines from a solera started in 2002. It is finished Brut with 4.5g dosage. Mags are all 2019 vintage, but with an Extra Brut dosage of 3.5g. Both were disgorged in June of 2022.