2016 Chateau Simian Chateauneuf-du-Pape Le Traversier
#149392264
Add to Favorites
Ridiculously low 2-day shipping. Add to cart to calculate cost.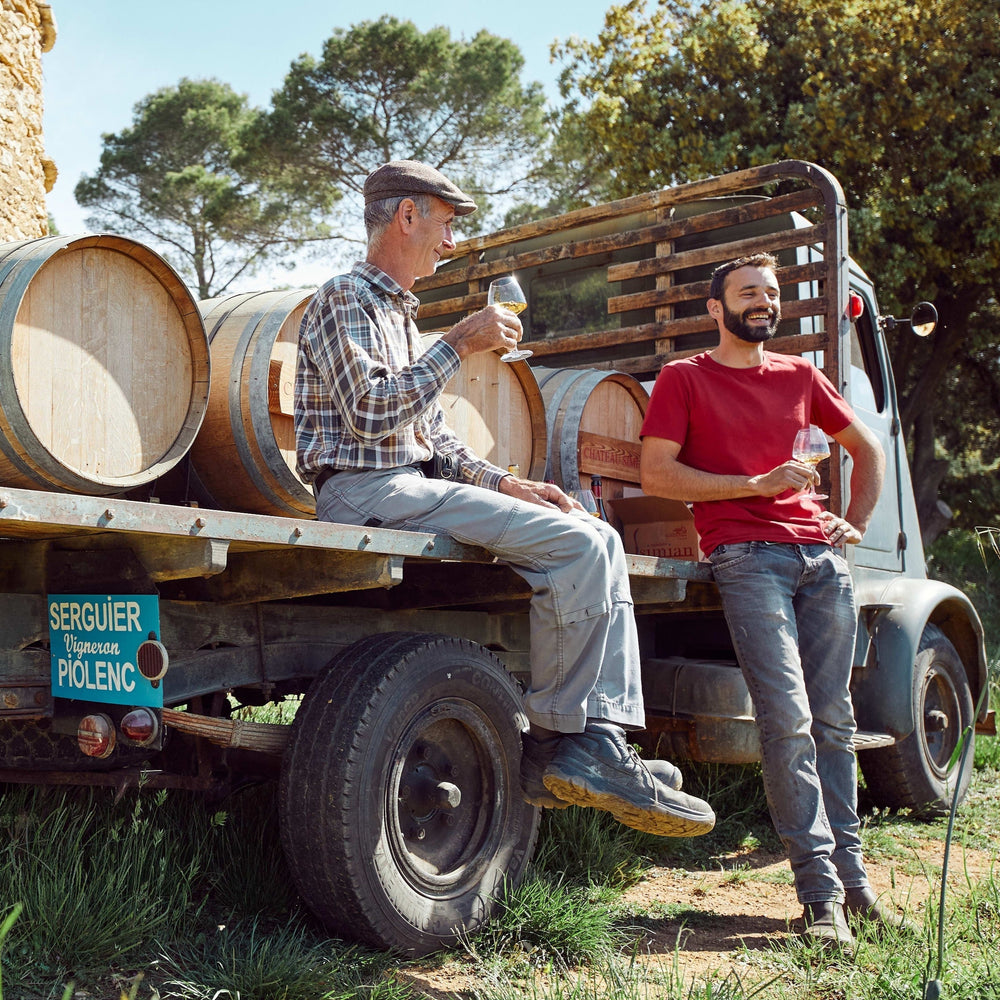 Originating in 1920, Chateau Simian is a well-respected estate located in the prestigious Chateauneuf du Pape appellation of Rhone. Presently managed by Jean Pierre Serguier, a direct descendant of the Laudret family, the estate's size has considerably expanded over the years, now featuring 6 hectares in Chateauneuf du Pape, spread across the distinctive lieux-dits of Bertaude, Cabrieres, and Caladas. Noteworthy are the ancient Grenache vines in Caladas, initially planted in 1880, and nurtured in the complex terroir of sand, rock, clay, and limestone soils.

The estate boasts 20 hectares in the Cotes du Rhone Villages appellation and employs biodynamic farming techniques, attaining certifications for Agriculture Biologique and Agriculture Biodynamique. Chateau Simian's portfolio includes two red and two white Chateauneuf du Pape wines and a Vin de Pays wine, all embodying the unique terroir and meticulous vinification techniques.

The Le Traversier cuvee, debuting with the 2011 vintage, consists of a harmonious blend of 70% Grenache, 20% Syrah, 5% Mourvedre, and 5% Cinsault. The Les Grandes Grenachieres d'Hippolyte, first released in 2007, features a blend of 95% old vine Grenache, with the balance from various other allowable grape varieties.

Both cuvees are meticulously crafted from hand-harvested, destemmed grapes, undergo vinification in concrete tanks or stainless steel vats, and are aged before bottling. The Grenachieres d'Hippolyte, however, is only produced during the finest vintages, with the cuvee till date, only seen in 2007, 2009, and 2010.

The estate's white wines, Chateauneuf du Pape Blanc Le Traversier and La Font d'Hippolyte, are blended from Grenache Blanc, Roussanne, Bourboulenc, and Clairette, reflecting the estate's mastery over Rhone's diverse white varieties.

With a unique ability to age gracefully yet captivating in their youth, Chateau Simian wines are versatile accompaniments to an array of cuisines, from classic meat dishes and hearty seafood to Asian fare. They present an exceptional blend of heritage, respect for terroir, and contemporary winemaking flair, offering a truly captivating wine experience.