2016 Domaine des Murmures Poulsard
#169577807
Add to Favorites
Ridiculously low 2-day shipping. Add to cart to calculate cost.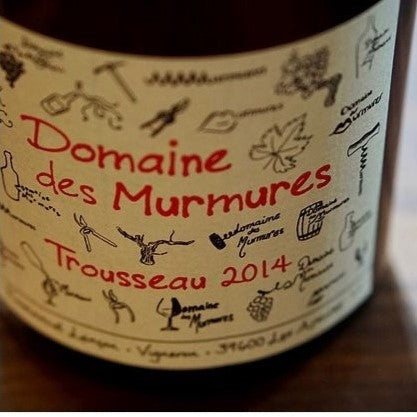 Emmanuel Lançon, a Provence native, established the highly sought-after Domaine des Murmures in Jura, a minimalistic but high-yielding venture dedicated to crafting premier wines of the region. The vineyard spans a mere 0.8 hectares, meticulously nurtured with Chardonnay, Savagnin, Poulsard, and Trousseau vines. Adhering to a minimal intervention ethos and holding nature in high regard, Emmanuel employs organic and biodynamic practices, even utilizing a horse for soil tilling.

In the winery, every aspect is handled manually, from destemming to bottling, reinforcing the promise of authenticity and purity in his products. Intervention is kept minimal with no use of sulfur or nitrogen, and no clarifying or filtering of wines before bottling, leading to highly intense and unadulterated wines.

Emmanuel's approach, inspired by his passion for healthy food and wine, seeks to evoke and engage rather than to impress. His humble and genuine nature shines through his wines that carry a unique narrative, a reflection of the terroir they are born from. The desire to create the perfect Jura wine drives Emmanuel, leading to an approach focused more on questions than definitive answers.

Emmanuel's passion and commitment have resulted in Domaine des Murmures' wines becoming some of the most coveted in the world, with availability scarce due to their limited production. They are, indeed, the embodiment of Emmanuel's quest for the exceptional. The story of his wines, characterized by respect for the terroir and nature, a hands-on approach, and a minimalist ethos, captivates wine connoisseurs worldwide, making them a symbol of exquisite craftsmanship and purity.