2016 Dominique Lafon Beaune 1er Cru Vignes Franches
#151993674
Add to Favorites
Reviews 92 points Vinous "The 2016 Beaune Vignes Franches 1er Cru has a little more amplitude on the nose compared to de Montille's Beaune Les Perrieres: raspberry and black plum fruit with subtle undergrowth aromas. Neat and tidy. The palate has an appealing rondeur on the entry, plump but not overweight with blackberry, white pepper and just a little new oak to be subsumed on the finish. Slightly modern in style, but well crafted. (NM)"
Ridiculously low 2-day shipping. Add to cart to calculate cost.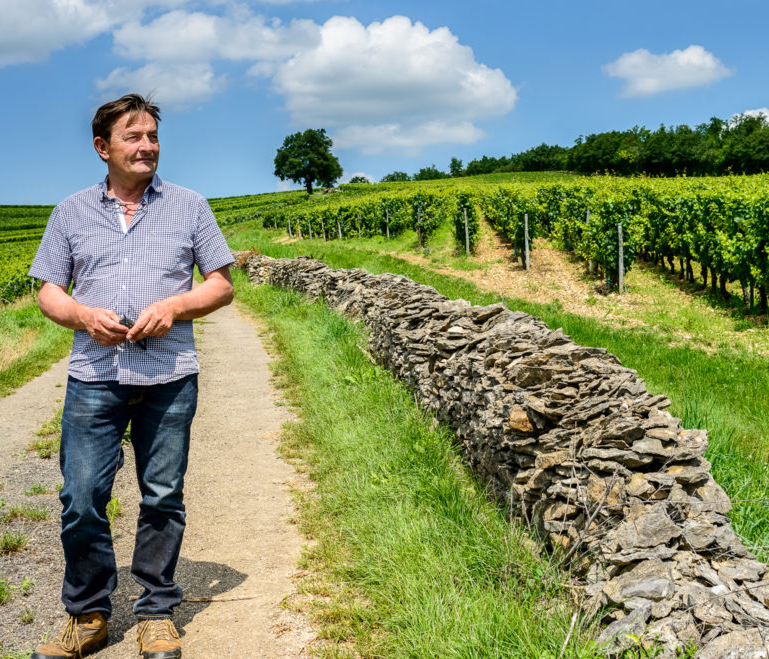 Dominique Lafon, the driving force behind Domaine des Comtes Lafon, has led the estate to remarkable heights over the last few decades, earning it the commendable title of "the world's best producer of white wine" by Decanter Magazine. Assuming control in 1984, Lafon was instrumental in redefining the domain's vineyards, spread across Meursault, Volnay, Monthélie, and Puligny-Montrachet. He transitioned to organic and biodynamic farming practices, yielding wines of exceptional quality and true terroir expression.

Lafon's whites are recognized for their diverse profiles, ranging from seductive and round to robust and serious, with a signature finesse evident in his Montrachet Grand Cru. Acclaimed wine critic Robert Parker hailed Lafon as a winemaker at the zenith of his craft, creating a global demand for these esteemed wines among collectors.

Never one to rest on his laurels, Dominique Lafon embarked on a new venture in 2008, establishing his personal label. Although technically a négociant due to shared winemaking space, Lafon exercises complete control over approximately 4.5 hectares of vineyards in Meursault, Puligny-Montrachet, Volnay, and Beaune. These wines, farmed biodynamically, offer a unique minerality and tension due to their location on the upper hillside slopes, distinguishing them from the wines of Domaine des Comtes Lafon.

In this labor of love, Lafon embodies a hands-on approach, conducting most of the cellar work himself, similar to his early days on the family estate. His unyielding curiosity and dedication, coupled with his belief in organic and biodynamic practices, have set him apart as not just a leader but a pioneering figure in Burgundy. His wines, whether under the family domaine or his personal label, epitomize the finest expressions of the Burgundy terroir.