2017 Bernard Faurie Hermitage Greffieux-Bessard
#102040658
Add to Favorites
Reviews 95-96 points Vinous "Deep, bright-rimmed magenta. An expansive, highly complex bouquet evokes ripe red/dark berries, baking spices, candied flowers and incense. A vibrant mineral quality adds energetic lift. Seamless, sweet and sharply delineated on the palate, offering intense black raspberry, boysenberry, violet pastille and spicecake flavors that spread out and put on weight with air. Manages to be both powerful and graceful, showing superb balance, nervy back-end thrust and velvety tannins that shape the strikingly long, floral-tinged finish. (JR)"
Ridiculously low 2-day shipping. Add to cart to calculate cost.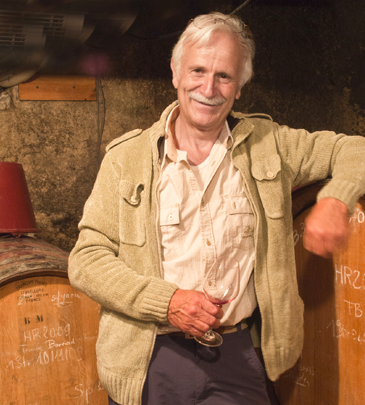 Celebrated as a virtuoso winemaker, Bernard Faurie crafts some of the world's best Syrah from the finest terroirs in Hermitage.

His treasured old vines, grown on the granite-rich soils of the western edge of the hill, are spread over three distinctive parcels, Greffieux, Bessards, and Meal. These plots, especially Bessards and Meal, are among the most storied terrains, known for producing some of the most long-lived wines. Bernard firmly believes in the unique potential of the Bessards parcel, considering it an essential ingredient for a true Hermitage.

Collectors can discern each single vineyard wine from the color of the capsule on the bottle: the cream capsule signifies the Greffieux/Bessards blend, red for Bessards, gold for Bessards/Meal and Meal, and a uniquely numbered gold for the Greffieux/Bessards/Meal blend. These wines, made from old vines, exhibit an intensity and depth of flavor, culminating in a layered and complex drinking experience.

Bernard follows a traditional approach in his winemaking, doing everything manually, even crushing by foot. He refrains from chemical weed killers, favoring horse plowing. Bernard utilizes 100% whole bunch fermentation and an oak regime, ranging from new to 6-year-old 600-liter demi-muids, that perfectly complements his wines. Every step of the process is conducted meticulously in his small cellars in Tournon.

Bernard Faurie's wines are a testament to his unwavering commitment to his craft and reverence for the terroir. They encapsulate the essence of Hermitage: a powerful yet refined expression of Syrah, distinguished by its finesse, depth, and ability to age gracefully. These wines offer extraordinary value, embodying a unique understanding of what Hermitage is and the unparalleled majesty that it can achieve in the hands of a master winemaker.