2017 Bodegas Pintia Toro Pintia
#164341338
Add to Favorites
Reviews 94 points Wine Advocate "...the wine is ripe, juicy, round and powerful at 15% alcohol, with a mellow palate with a pH of 3.9 and 4.5 grams of acidity. The wine matured in new and used oak barrels for 12 months. It feels quite fresh and harmonious, not showing any heat, not as fresh and atypical as 2016. It keeps the poise and the balance and has abundant but fine tannins. (LG)"
Ridiculously low 2-day shipping. Add to cart to calculate cost.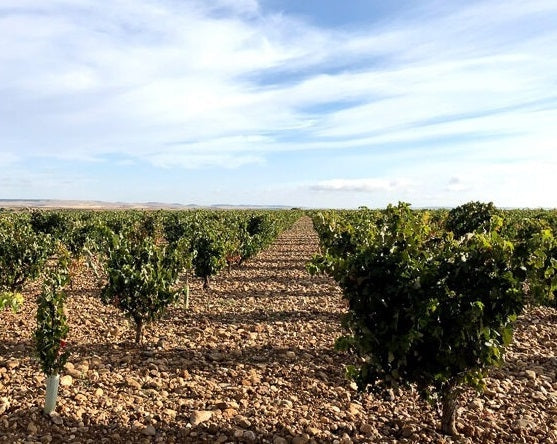 Bodegas Pintia is a winery founded by the Álvarez family, owners of Vega Sicilia, with the goal of producing a unique expression of Tinto Fino (Tempranillo) in the Toro appellation. After careful study, the family chose the San Román de Hornija wasteland in Toro, where they purchased old vineyards to begin their winemaking venture. The winemaking process at Pintia is focused on preserving the fruit profile of the grape while seeking the utmost elegance in such an extreme region.
To achieve their goal, the winery conducted nearly a hundred production experiments over four years, experimenting with different vineyards, barrel types, and malolactic fermentation techniques. As a result, Pintia uses a combination of 70% French and 30% American oak barrels, where the wine remains for approximately 12 to 15 months before being bottled. The wine is then left to rest for at least 12 months before being released on the market, allowing it to blossom to its full potential.

The winery's modern and practical design also plays an essential role in achieving the maximum quality of wine. The reception area includes cold chambers to preserve the temperature of the grape after harvest, and the fermentation facility has oak tanks fitted with a cooling system. The large barrel room is easy to move through, and the bottling room is spacious and climate-controlled.

Bodegas Pintia's wines are exceptional and remarkable, a result of the winery's scrupulous attention to detail in every aspect of the winemaking process, from harvest to bottle aging. The family's commitment to attaining the utmost refinement in an extreme region like Toro is reflected in the wines, making them highly sought after for Spanish wine enthusiasts.