2017 Brendan Stater-West Saumur Blanc Les Chapaudaises
#167272594
Add to Favorites
Ridiculously low 2-day shipping. Add to cart to calculate cost.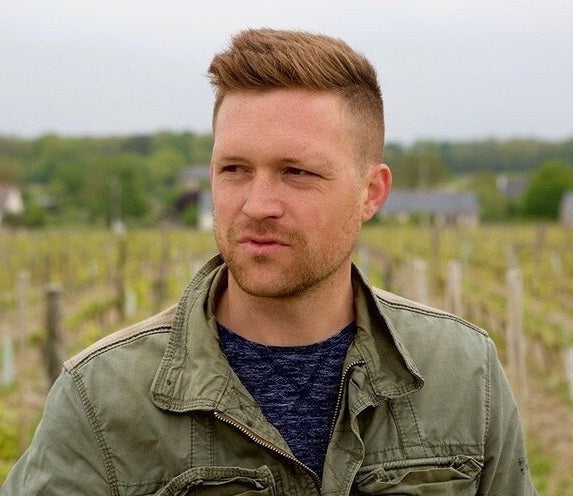 Originally from Oregon, Brendan Stater-West embarked on a transformative wine journey in Paris, where an encounter with
Domaine Guiberteau
's Chenin Blanc forever changed his trajectory. Entranced by its purity and expressive terroir, Brendan, forsaking his initial career in English teaching, pivoted into wine. He relentlessly pursued Romain Guiberteau in Saumur, managing to apprentice with the renowned vigneron despite being an outsider with no formal winemaking background.
By 2015, this dedicated American had established his own domain, securing a coveted hectare of land,
Les Chapaudaises
, adjacent to Guiberteau's esteemed Clos du Guichaux in Bizay. This plot, a mere half-kilometer from the celebrated terrior of Brézé, is graced with tuffeau-limestone soil. Rich in calcium and interlaced with seashell fossils from the Cretaceous Era, this unique terroir contributes to the wine's characteristic salinity, minerality, and verticality. Furthermore, the tuffeau-limestone prevalent in the region doesn't just lend itself to viticulture; it's the architectural backbone of Saumur, as evidenced by the town's iconic buildings.
Brendan's hands-on approach to winemaking involves meticulous hand-harvesting, fostering natural fermentation, and judicious aging in neutral oak. His wines, emerging as a nexus of precision and passion, exude both a pure and transparent profile. While Loire giants like Clos Rougeard and
Domaine Guiberteau
continue to reign, Stater-West is the luminary to watch, crafting Chenin Blancs that are fast becoming sommeliers' secrets worldwide.
As he revitalizes an ancient cellar in Chacé, Brendan's commitment to the Saumur terroir and its potential remains clear. With every vintage, he solidifies his reputation as a vintner of note, blending tradition with innovation, and embodying the promise of the Loire Valley.