2017 Cecile Tremblay Chambolle-Musigny 1er Cru Les Feusselottes
#166873457
Add to Favorites
Ridiculously low 2-day shipping. Add to cart to calculate cost.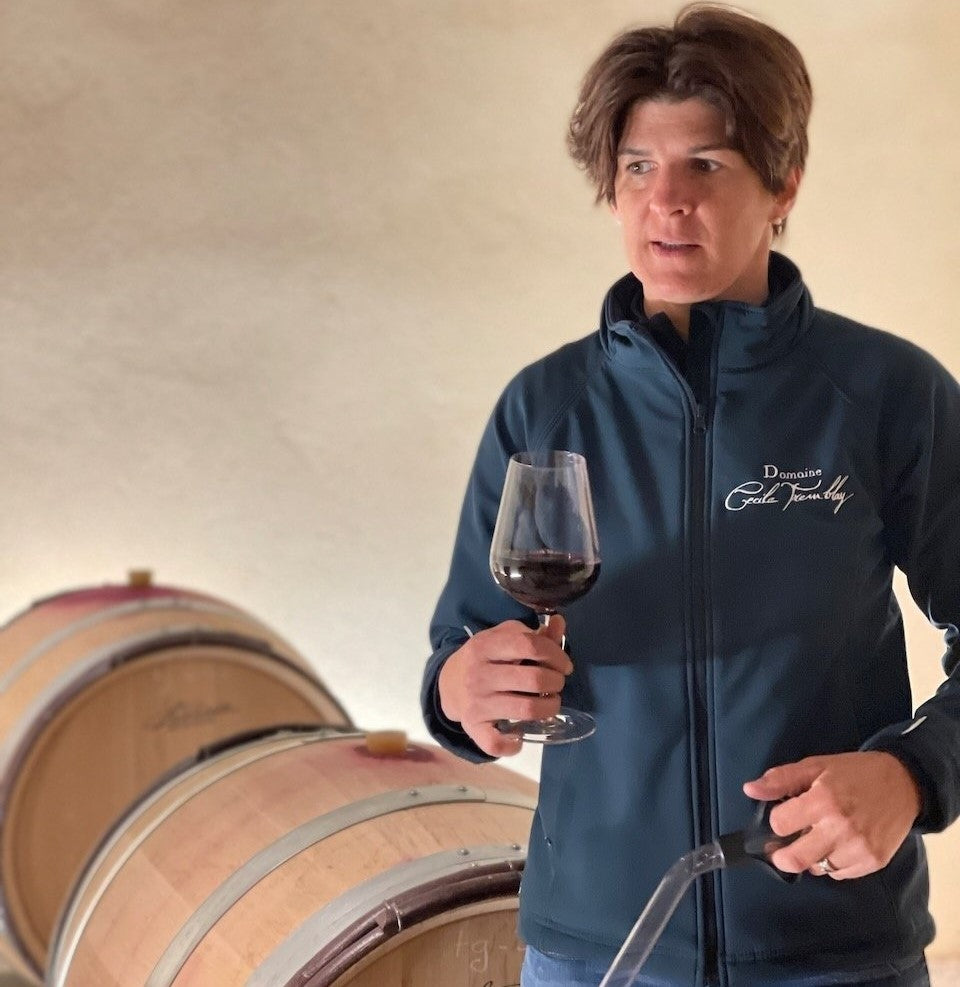 Located in Morey-St-Denis, Domaine Cécile Tremblay has swiftly gained acclaim since its inception in 2003. Sprouting from a mere three hectares to its current size of almost ten, Cécile Tremblay has infused the domaine with vigor and tenacity, substantiated by her athletic and spirited demeanor. An innovative vigneronne, she's the first in her family to take the reins, inheriting the legacy of her great-grandfather, Edouard Jayer, a notable cooper, and kin to the legendary Henri Jayer.

The vineyards sprawl between Nuits-St-Georges and Gevrey-Chambertin, and while historic ties draw connections to renowned producers like Henri Jayer, Tremblay's approach—embracing whole bunch fermentation—departs radically from her celebrated uncle's 100% destemmed method. This divergence underlines Tremblay's singular vision and commitment to authenticity.

Bearing the influence of both traditional and innovative techniques, the wines resonate with profound depth and unique character. Notable cuvées include Echezéaux and Chapelle-Chambertin, each reflecting the terroir's intricate balance of clay-limestone marls atop mid-Jurassic limestone bedrock.

Ecologically conscious, Tremblay transitioned to biodynamic farming, securing organic certification in 2005 and biodynamic certification in 2016. Her meticulous vineyard care involves both mechanical and equine plowing, complemented by judicious treatments and herbal preparations. Grapes, once harvested, experience a traditional winemaking process with an old-fashioned vertical press, and age in handpicked barrels.

Cécile Tremblay's wines, especially offerings like the legendary Echezéaux, embody the amalgamation of tradition and innovation, sealing her position among Burgundy's elite vignerons. With each vintage, the domaine cements its standing as a beacon of quality and precision in the illustrious landscape of Burgundian winemaking.