2017 Domaine Bruno Clair Gevrey-Chambertin 1er Cru Les Cazetiers
#106633452
Add to Favorites
Reviews 91 points Burghound "There is a distinct coolness to the reserved and airy nose of herbal tea and the essence of red currant aromas where a hint of the sauvage eventually emerges. The supple, round and delicious middle weight flavors possess an appealing vivacity along with solid length on the dusty, compact and quite serious, indeed even slightly austere, finish. (AM)"
Ridiculously low 2-day shipping. Add to cart to calculate cost.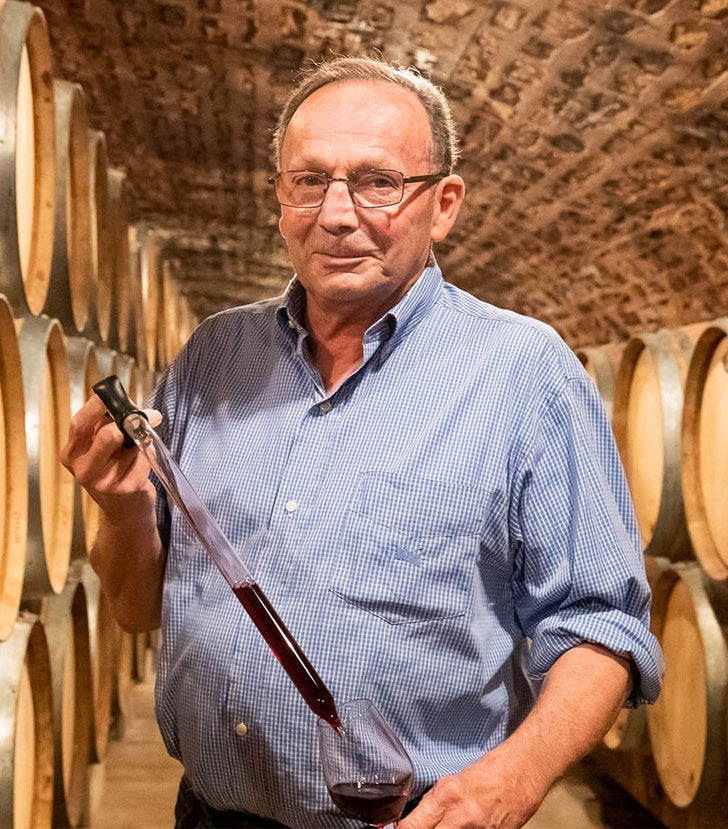 Few young Burgundy estates have as storied a history as Domaine Bruno Clair. Initially founded in 1979, the winery really took shape in the mid-eighties when Bruno took majority control of his family's incredible vineyard holdings, following the dissolution of the legendary Domaine Clair-Dau. With the purchase of additional climats, and the end of long-term leases on some prime sites, he's nearly restored the size and grandeur of the original domaine. Today, Bruno, his son Edouard, and winemaker Philippe Brun, have taken this restored estate to unbelievable heights, and are poised to continue their rise to the very top of Burgundy's elites. Old vines, detailed farming, and their structured style brought focus to the powerful 2019 vintage, offering unparalleled grace and majesty. These wines are also amazing values, as few Burgundy producers of this caliber and quality have such modest tariffs these days.
Although based in the north, Domaine Bruno Clair has incredible holdings throughout Burgundy, and relatively speaking, has a large percentage of grand crus, including Chambertin Clos de Beze and Bonnes Mares. Both were part of the original estate, and their plot of Bonnes Mares is particularly well-sited, abutting Clos de Tart. Old vines dating back to the 1940s revel in the limestone soils, bringing intensity and amazing depth. 
At the other end of Bonnes Mares – and at a higher elevation – sits his Chambolle Musigny Les Veroilles. Abandoned after phylloxera, it almost certainly missed being classified premier cru, as it was not replanted until 1990. It shares the same orientation and poor, calcareous soils as the grand cru, bringing a similar intensity on a sleeker frame.
Vosne Romanee Les Champs Perdrix likewise sits in a favored position, upslope, directly above La Tache. Planted in the late 1940s, the vines rise nearly 100 meters above La Tache, offering vibrant, fully ripened fruit, with a deep core, married to great freshness and minerality. High elevation is the story in Bruno's home village of Marsannay, as well, with three lieux-dits at the upper part of the slope. Les Longeroies makes the most complete wine, half of which is sourced from some of the oldest vines in their holdings, nearly a century old. Refined, elegant and tense, perfect for aging. The Marsannay Blanc comes from nearby plots of mostly 40 year vines, and shows a lively interplay of brightness and richness.
In vineyards and in the cellar, there are some similarities throughout the line, although production is hardly formulaic. Organic viticulture, hand harvesting and native ferments are the norm, and with the arrival of Edouard, whole clusters have become more standard and now hover around 30% for the reds. This brings more aromatics, complexity and openness to the house style, making the wines more engaging than ever.