2017 Domaine Castagnier Clos St. Denis
#130240366
Add to Favorites
Reviews 95 points Vinous "...has a perfumed, floral bouquet with violets and rose petal threatening to overwhelm the fruit, though there is fine delineation here, and real mineralite surfaces with aeration. The fresh palate is medium-bodied, taut and tensile, with fine-grained tannins, but might have benefited from a tad more density and grip on the layered finish. Otherwise this is a very competent and well-crafted Grand Cru. (NM)"
Ridiculously low 2-day shipping. Add to cart to calculate cost.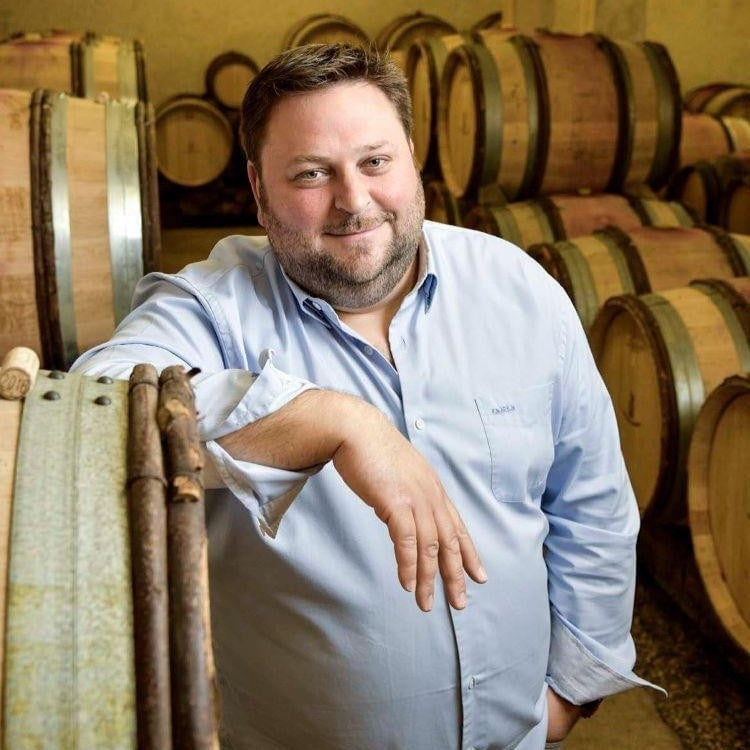 Domaine Jérôme Castagnier, nestled in the Burgundian village of Morey-Saint-Denis, is a tribute to the art of blending elegance and structure in a manner that epitomizes the best of its neighboring regions, Chambolle-Musigny and Gevrey-Chambertin. Occupying an area of just four hectares, the Domaine boasts half of its land as grand cru vineyards, including the remarkable Clos de la Roche and Clos Saint-Denis. Despite being the smallest producer of the village appellation Morey-Saint-Denis, the Domaine's limited yield enriches their Bourgogne rouge cuvée, a luxurious regional appellation wine comprising 25% of village Morey-Saint-Denis.

Jérôme Castagnier, a skilled vintner, and former professional musician, took over the family estate in 2004, forming the fifth generation of winemakers. The Domaine produces 15 distinct wines, with an annual production of between 40,000 and 50,000 bottles. Remarkably, Jérôme also operates a négociant business, focusing on buying high-quality grapes or juice from other growers rather than increasing the quantity.

The Domaine's vineyards, including those for the village appellation Chambolle-Musigny and the Bourgogne Aligoté, boast a respectable age, with some dating back to 1921. Notably, their Passe-tout-grains wine, crafted from a single parcel of one-third Gamay and two-thirds pinot noir, signifies the potential of simplicity when well-made.

Domaine Castagnier also exhibits diversity in terroir, with parcels like the Chambolle-Musigny in Aux Echanges offering a blend of clay and limestone, enhancing the wine's minerality. The estate's Morey-Saint-Denis 1er cru Aux Cheseaux, a small parcel nestled between Domaine Arlaud and Domaine Lignier-Michelot, underscores the close interplay of neighboring vineyards.

Jérôme's vinification techniques often employ whole bunches, depending on the vintage. The grand crus Clos de la Roche and Clos Saint-Denis offer different tasting experiences, with the former presenting as more warm and rounded and the latter more silky and elegant. The Clos de Vougeot is described as the most complex wine of the grand crus, holding a corner in the Grand Maupertuis section bordering Grands Echézeaux.

While the estate has seven grand crus, it remains relatively unheralded. It follows a dual-label system, domain, and négoce, with the latter particularly focused on whites like Puligny. With its meticulously crafted wines and a high proportion of grand crus, Domaine Jérôme Castagnier exudes understated excellence, reinforcing the ethos that quality triumphs over quantity in the wine world.