2017 Domaine de la Romanee-Conti Richebourg
#173274938
Add to Favorites
Reviews 95 points Wine Advocate "...offers up generous aromas of ripe strawberries, raspberries, cinnamon and coniferous forest floor, framed by a lavish application of creamy new oak that's less immediately integrated than in the Domaine's other wines at this early stage. On the palate, the Richebourg is full-bodied, rich and multidimensional, with a lavishly enveloping attack and supple structuring tannins that are almost entirely concealed by its deep core of fruit. (WK)" 95 points Burghound "A discreet application of wood frames the even more complex and spicier nose of relatively high-toned, cool and airy aromas of red berries, violet, rose petal, orange pekoe tea and a hint of leather. The sleek, intense and sophisticated middle weight plus flavors brim with both minerality and dry extract that buffers the slightly firmer tannic spine shaping the hugely long, powerful and beautifully harmonious finale. (AM)"
Ridiculously low 2-day shipping. Add to cart to calculate cost.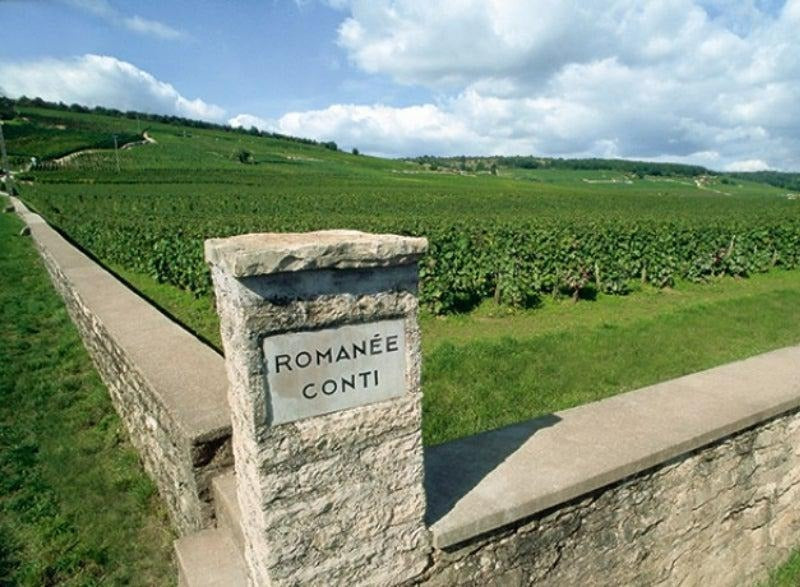 Sitting at the zenith of the global wine realm, Domaine de la Romanée-Conti, universally known as "DRC," is a legendary Burgundy wine estate located in Vosne-Romanée. Co-directed by wine virtuoso Aubert de Villaine, DRC stands out with its 28 hectares of grand cru vineyards producing extraordinary and incredibly age-worthy cuvees.

The estate is an undisputed leader in biodynamic farming, enhancing the vineyards' ecosystem, elevating the quality benchmarks of these prestigious appellations, and promoting a holistic approach to viticulture. Their stringent practices encompass regular plowing, striving for low yields, and implementing séléction massale, a propagation method that ensures the vineyard's genetic diversity, leading to wines that surprise and impress with each vintage.

DRC's reverence for tradition extends to their cellars, where winemaking processes are meticulously carried out. Native yeast fermentations, gentle extractions, and aging in new oak barrels reveal the nuanced complexity of their wines. The result is an array of cerebral, expressive, and rare wines that are among the world's most sought-after.

The grandeur of DRC stems from its seven grand cru vineyards - La Romanée-Conti, La Tâche, Richebourg, Romanée-St.-Vivant, Grands Échézeaux, Echézeaux, and Montrachet in Chassagne. La Romanée-Conti and La Tâche are monopoles - vineyards entirely owned by the Domaine - undeniably among Burgundy's finest. These vineyards give rise to the most seductive, sublime, and rare wines sought after by connoisseurs worldwide.

Uniquely, the vineyards of DRC are recognized as UNESCO world heritage sites, emphasizing their extraordinary terroir and wine production. The limited production, coupled with the prestige and historicity of DRC, contributes to their wines' high demand and exceptional value at auctions.

In essence, Domaine de la Romanée-Conti is more than a winery; it's an embodiment of Burgundy's age-old traditions, unflinching dedication to quality, and the profound connection between land, people, and wine.