2017 Domaine Guiberteau Saumur Blanc Clos des Carmes Breze
#171199494
Add to Favorites
Ridiculously low 2-day shipping. Add to cart to calculate cost.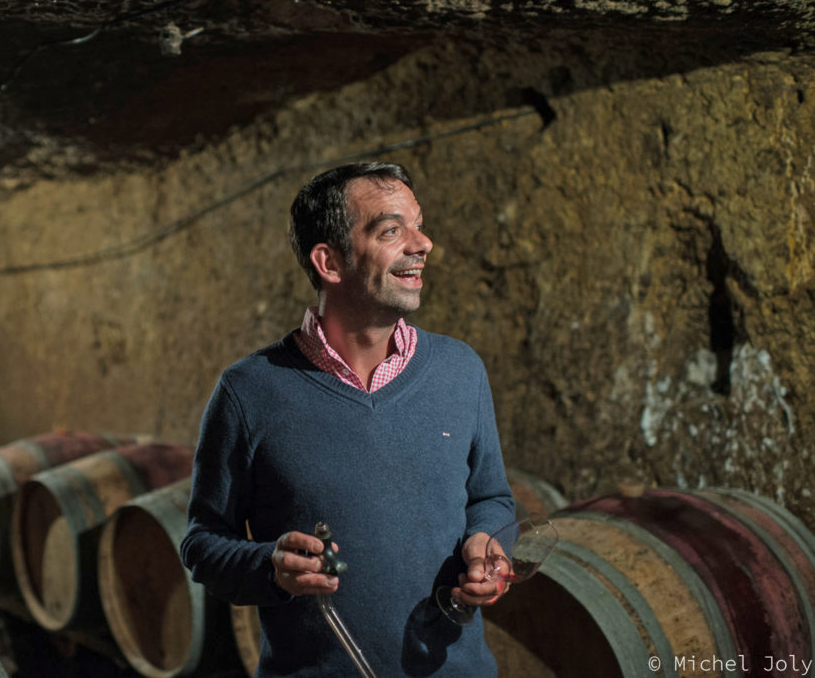 Domaine Guiberteau, a standout producer in the Loire Valley, is renowned for its superlative Chenin Blanc from the distinguished terroir of Brézé, often dubbed "
the Montrachet of Loire
." This hillside vineyard in Saumur is highly esteemed and viewed as one of Loire's Grand Crus.
The Guiberteau family's significant acquisition, Clos des Carmes, in the 1950s provided the foundation for Romain Guiberteau to craft coveted wines. This vineyard, consisting of an equal blend of Chenin Blanc and Cabernet Franc, contrasts with typical Loire Chenin Blanc's sweetness and roundness. Romain's version is marked by a lean, steely character that foregrounds fresh fruit and terroir. His Chenin Blanc's assertive, mineral-packed flavor profile, resonating with both punk rock force and Bach-like complexity, has been creating ripples in the wine world.
Established in the early 20th century by Clément Manguin, Romain's great grandfather, the Domaine was passed on to Clément's son-in-law, Robert Guiberteau, a skilled winemaker. Robert added to the family's land in Brézé, notably Clos des Carmes, designated by gourmet expert Curnonsky as a grand cru of Loire Valley. In 1996, Romain, inspired by
Clos Rougeard's Nady Foucault
, took charge of the vineyards, embracing a quality-first approach to winemaking.
The Domaine spans 9.4 hectares, with 7 located in the celebrated terroir of Brézé, primarily planted with Chenin and Cabernet Franc. Romain instituted organic practices in 2000, receiving AB organic certification in 2007. His wines echo the wisdom of his mentors while simultaneously presenting a new vision, making Domaine Guiberteau one of the most coveted in Saumur.