2017 Domaine Laroche Chablis Vieille Voye
#143565360
Add to Favorites
Reviews 89-91 points Vinous "It certainly has a lot of power on the nose with scents of quince and orange zest, very fresh and energetic. The palate is well balanced with a keen thread of acidity, full of tension with a linear, saline finish. This might slip past the 2016 in terms of quality. (NM)"
Ridiculously low 2-day shipping. Add to cart to calculate cost.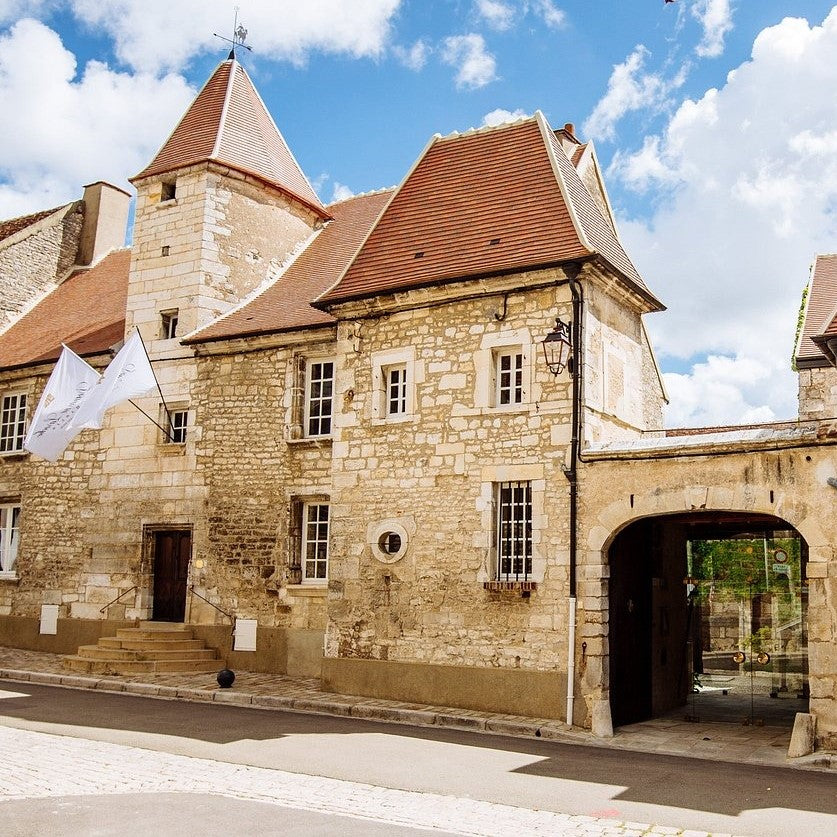 Rooted in the prestigious Chablis region, Domaine Laroche represents a sustainable approach to viticulture, marked by a profound respect for nature and terroir. The producer's practices involve minimal use of treatments, power reduction, and the utilization of rainfall water, reducing environmental impact and allowing the vines to thrive naturally. Through experimentation with natural treatments such as nettle and valerian, Domaine Laroche significantly mitigates pest and disease interference, maintaining vine equilibrium and optimizing grape ripening.

Their impressive vineyard holdings, consisting of 90 hectares spread throughout Chablis, house some of the most well-regarded Grand Cru vineyards. The domaine's philosophy prioritizes careful stewardship of the terroirs, ensuring each plot's unique characteristics shine through in the glass.

Their labor-intensive approach, involving a single person responsible for the care of an individual vineyard parcel, underpins the commitment to quality. Vineyard management practices include precise pruning and yield control, systematic debudding, leaf removal for maximum sun exposure, and soil plowing for optimal root development. Domaine Laroche has embraced organic agriculture, an approach adopted by only 6 percent of producers in Burgundy.

The quality of their Chardonnay also stems from meticulous harvest practices involving hand-sorting and low-pressure pneumatic wine pressing to preserve grape quality. Fermentation takes place in stainless steel tanks or oak barrels, contingent on the classification of the wine. The wines are aged meticulously to achieve their full potential, and bottled under screwcap closures, maintaining the purity and minerality of the wines.

In the Vieille Voye vineyard, a unique 7-hectare plot beneath Premier Cru Les Vaillons, Domaine Laroche carefully nurtures 70-year-old vines growing on sun-drenched, Kimmeridgian limestone soil. The resultant wines are intensely ripe yet still retain Chablis' hallmark salty minerality. Their Chablis Premier Cru Vaillons, produced from old vines, delights the palate with bold stone fruit and oriental spice aromas, amplified by deeply rooted vines drawing from the limestone marls and Kimmeridgian soils. The Premier Cru Fourchaumes, arguably Domaine Laroche's most prestigious, is a blend of elegance and racy minerality, unveiling delicate notes of white blossom and orchard fruit and benefiting from its well-exposed South and West facing slope, shielded from harsh Northern winds.

Domaine Laroche's grand crus wines are celebrated for their exceptional complexity and longevity. Les Clos, once an entirely walled vineyard dating back to the 9th century, offers Southern exposure, well-drained soil and yields grapes with concentrated acidity and aroma. The wine is characterized by intense minerality, finesse, and extraordinary length.

Les Bouguerots, the westernmost Grand Cru, combines power and fruity charm. Its southwest-facing slope, coupled with a significant clay layer at the foot of the hill for water retention, promotes the balance of the grapes. Benefiting from vines offering excellent aromatic diversity, this Grand Cru blossoms with 5 to 8 years of aging, revealing its full potential. These unique offerings highlight the quality and diversity that Domaine Laroche's commitment to sustainable viticulture and careful terroir management can achieve.