2017 G.D. Vajra Barolo Bricco delle Viole
#159106509
Add to Favorites
Reviews 95 points Wine Advocate "The G.D. Vajra 2017 Barolo Bricco delle Viole is packed with medium dark cherry fruit and plum. The wine also shows a savory side, with spice, hazelnut cream, licorice and lightly fragrant potting soil. This vintage sits solid on the palate, wrapping thickly over the senses, thanks to its creamy, fruit-driven consistency and well-managed tannins. (ML)"
Ridiculously low 2-day shipping. Add to cart to calculate cost.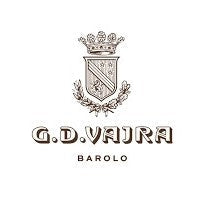 Nestled in the heart of Barolo, G.D. Vajra has been a symbol of innovation, quality, and authenticity since its establishment in 1972. Led by the passionate Vajra family, the estate has carved a unique identity, showcasing the remarkable potential of Piedmont's terroir.

With a rich history of viticulture dating back to the 1880s, Aldo Vajra took over the helm in 1968, reinventing the family legacy and stewarding the estate to its first organic certification in 1971. This trailblazing approach also led him to pioneer the cultivation of Piemonte's first Riesling, revitalize the indigenous Freisa grape, and propagate private biotype selections of Nebbiolo and Dolcetto.

Today, the estate stretches over 40 hectares, with holdings including the high-altitude Bricco delle Viole, Fossati, Coste de Vergne, La Volta, and newly acquired vineyards in Sino. This elevation and prime aspect imbue the wines with exceptional complexity and finesse that sets them apart from most of their Piemontese piers. Bricco delle Viole, planted in 1949 by Aldo's grandfather, is particularly prized for its open exposure and breezy conditions. This vineyard, the highest cru in Comune di Barolo, epitomizes the estate's dedication to capturing the unique characteristics of each site.

A meticulous respect for tradition and nature characterizes the winemaking at G.D. Vajra. Grapes are macerated for 20 to 30 days, dependent on the vintage, and the wines are matured in neutral Slavonian casks to preserve their intrinsic character. The result is a portfolio of wines that strike a harmonious balance between aromatic finesse, lively acidity, and understated power.

G.D. Vajra's innovative spirit extends to their exploration of less common varietals. Their Kyè, crafted from the Freisa grape, is a testament to this, as is their cultivation of Riesling Renano and Pinot Nero.

Upholding a holistic approach to sustainability, the Vajra family – Aldo, Milena, and their children, Giuseppe, Francesca, and Isidoro – prioritize harmony in both the vineyard and cellar. They understand that their craft is about more than just producing wine; it's about maintaining respect for the land, contributing to their community, and passing on a legacy to future generations. As an independent, entirely family-owned winery, G.D. Vajra continues to push the boundaries of winemaking, providing an exceptional expression of Piedmont's terroir with each vintage.