2017 Jean-Baptiste Souillard Crozes-Hermitage Les Baties
#149392277
Add to Favorites
Ridiculously low 2-day shipping. Add to cart to calculate cost.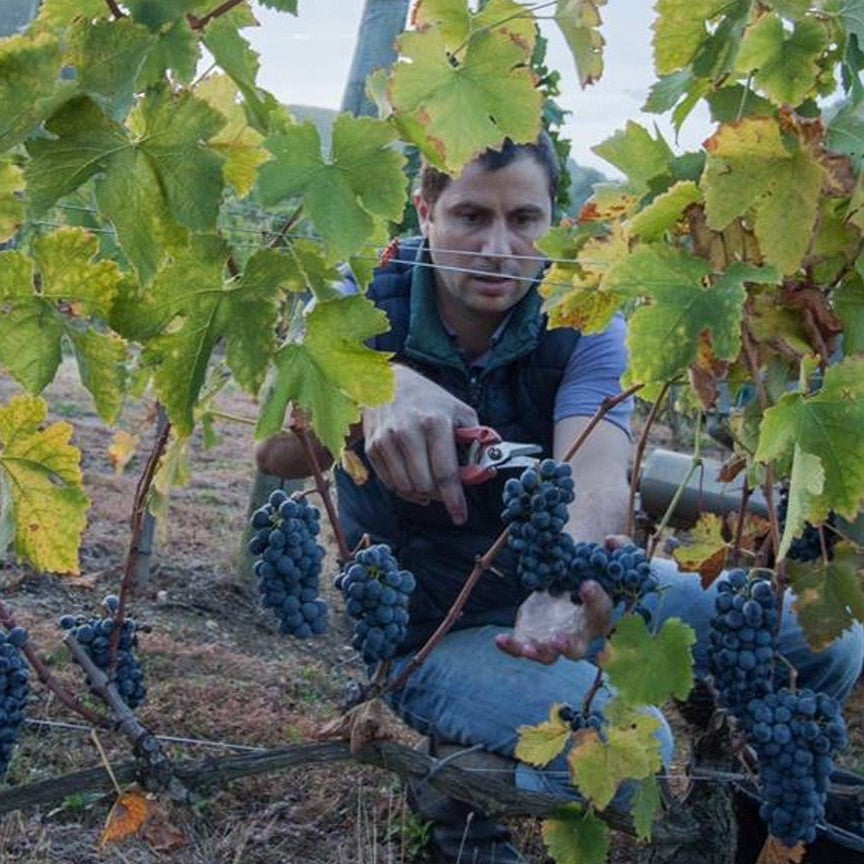 Jean-Baptiste Souillard, with a solid background shaped by his father's influence as director of Cave de Saint-Desirat, and rigorous training from esteemed estates like Château Latour and Comte Armand, aims to showcase the unique character of Northern Rhône's terroir. His insistence on old vines grown on the têtes de coteaux (tops of slopes) and the northern granite soils within Crôzes-Hermitage is a testament to his pursuit of rigor and concentration, pushing away the southern trend of galets roulés that often yields less concentrated wines.

Drawing inspiration from the age-old Cistercian tradition, Souillard passionately believes in a singular principle: one parcel, one wine. It's this unerring commitment to terroir expression that gives each cuvée its unique signature. Nestled on a modest 2-hectare plot, you'd be amazed at the domaine's breadth of offerings — a captivating lineup of 15 distinct cuvées, artfully crafted from grapes like Syrah, Marsanne, Roussanne, and Viognier.
Embracing time-honored winemaking traditions, there's a poetic dance between grandeur and elegance in each bottle. His white wines, born from gently crushed grapes, benefit from a leisurely fermentation on native yeasts. After which, they enjoy a year's sojourn in seasoned oak barrels, imparting a subtle depth. As for his reds, their journey begins predominantly with whole-cluster fruits. They blossom in stainless steel vats before transitioning to the embrace of well-loved oak barrels. When it's time, they're bottled in their most authentic form: unfined and unfiltered.
The Croze-Hermitage Tenay stands out for its refreshing acidity, elegance, and depth, hailing from a plot located on both granite and gravel. The Saint Joseph Chateau Morel is notable for its bouquet of perfumed violets and dried flowers, and delicate fruit notes. Lastly, the Cornas Les Côtes and Cornas Saint Pierre, both cultivated on granite soils, offer a tapestry of both red and black fruits with a dense, lingering finish, promising to evolve and deliver even more complexity over time. Each of these wines encapsulates Jean-Baptiste Souillard's profound respect for the terroir and his skillful stewardship of the vines and winemaking process.