2017 Jean Noel Gagnard Chassagne-Montrachet 1er Cru Clos de la Maltroie
#167272603
Add to Favorites
Ridiculously low 2-day shipping. Add to cart to calculate cost.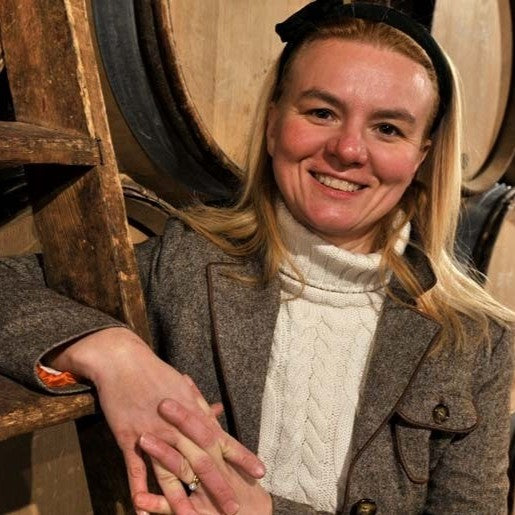 Domaine Jean-Noël Gagnard, nestled in the prestigious Burgundy region of Chassagne-Montrachet, is a testament to the enduring elegance of Chardonnay and Pinot Noir wines. It flourishes under the adept hand of Caroline Lestimé, who took over from her father, Jean-Noël, in 1989 and whose commitment to organics has led to the estate's certification in 2014.

Lestimé excels in expressing the rich complexity of Chassagne Montrachet's terroirs. The domaine holds an impressive array of 12 distinct Premiers Crus, each offering their unique identity. Notable among them are the distinguished Les Caillerets and the grand cru Bâtard-Montrachet. In a conscious effort to respect tradition, the white wines undergo an 18 to 20-month maturation in barrels, with restrained use of new oak.

While upholding Burgundy's traditions, Lestimé also leaves her unique imprint on the wines. Her approach aims for balance and subtlety, seeking to encapsulate the distinct character of each terroir without excessive manipulation. This commitment extends to her recent land acquisitions in the Hautes-Côtes, home to a stellar white wine vineyard sold under the L'Estimée brand. Also noteworthy are the estate's organic, certified red wines from Chassagne, which offer a counterpoint to the white wines.

The domaine's vineyards, which span a total of 9 hectares (22.24 acres), are cultivated using certified organic and biodynamic practices. Each wine undergoes 100% de-stemmed, indigenous yeast fermentation with minimal use of new oak. This process underscores Lestimé's commitment to letting the terroir shine.

Among the domaine's standouts, the Bâtard-Montrachet Grand Cru is an emblem of Chardonnay excellence, crafted from a vineyard in Chassagne-Montrachet and the third most famous Grand Cru to bear the name Montrachet after Chevalier-Montrachet and Montrachet. The Chassagne-Montrachet Blanc 1er Cru Clos de la Maltroye is another exemplary white, showcasing the switch towards Chardonnay in the 1980s, and classified as a Première Cuvée in 1855. The Chassagne-Montrachet Blanc 1er Cru Les Caillerets stands as a testament to the exceptional quality of the Caillerets terroir; this is one of the most sought-after lieu-dit in Chassagne-Montrachet.

Caroline Lestimé's diligent stewardship has ensured Domaine Jean-Noël Gagnard's ascent to the pinnacle of Burgundy's white wine producers, all the while honoring the domaine's centuries-old winemaking tradition. Her work is a testament to the timeless allure of Burgundy, where authenticity, tradition, and innovation harmoniously coexist.