2017 Marisa Cuomo Costa d'Amalfi Furore Bianco Fiorduva
#104554039
Add to Favorites
Ridiculously low 2-day shipping. Add to cart to calculate cost.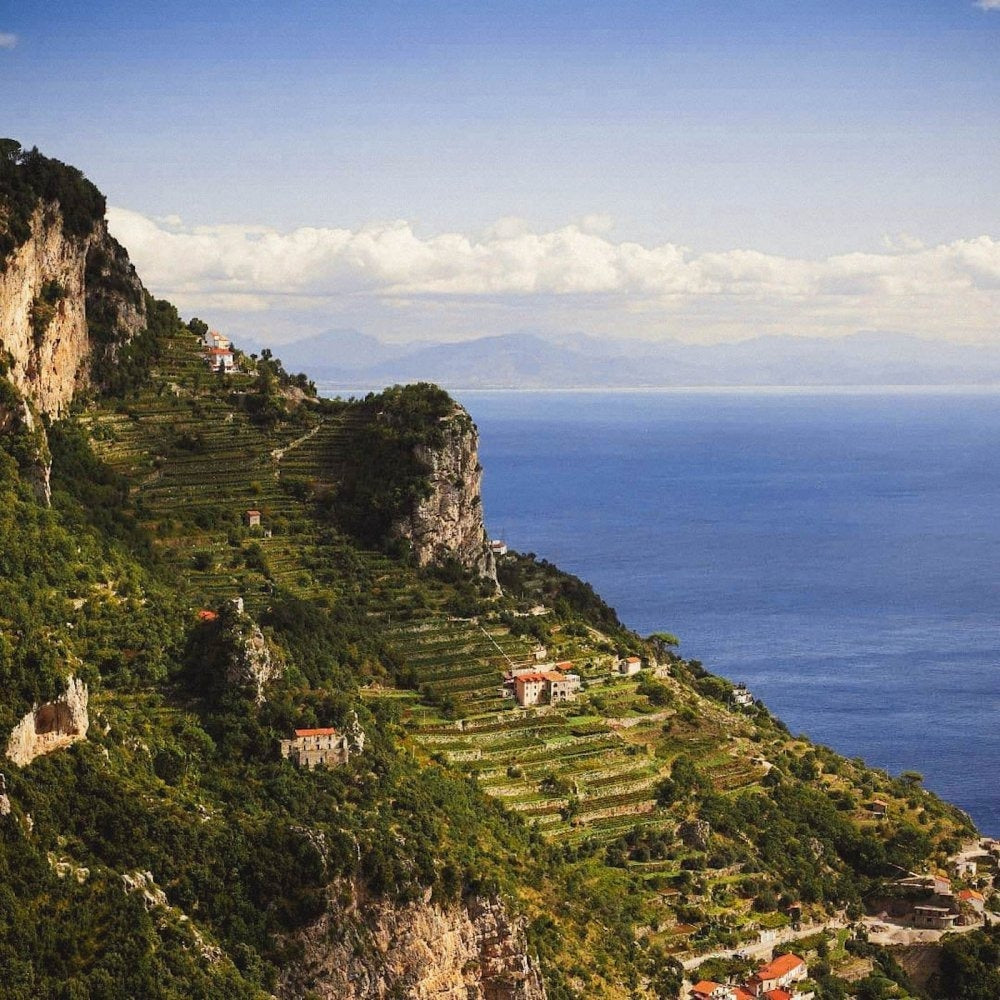 Marisa Cuomo, situated in the picturesque terrains of Furore, Southeast of Naples, Italy, is a prestigious and innovative wine producer renowned for their remarkable aromatic wines crafted from local grapes. Originally acquired in 1980 by Andrea Ferraioli as a gift for his future wife, Marisa Cuomo, the brand has since bloomed into a recognized enological entity, with an annual production of 130,000 bottles of premium wine, thanks to the expert consultation of Luigi Moio, a leading wine consultant in Southern Italy.

The wines of Marisa Cuomo are meticulously cultivated across 10 hectares of vineyards, most of which are planted on pergolas atop steep rocky terraces 500 meters high. The treacherously steep terrain requires most of the labor-intensive work to be done by hand, including the harvest. The vineyards, predominantly aged 80 years, house a blend of grape varieties, making single-variety fermentation impractical. Marisa Cuomo currently cultivates 34 acres of vineyards in and around Furore and sources grapes from 67 family growers across the Amalfi Coast.

The vineyards flourish in a unique Mediterranean climate, complemented by the soothing sea breeze, and exist on dolomitic-calcareous soils that are rich in minerals. This unusual combination of terroir imbues Marisa Cuomo's wines with a sensorial richness and distinct flavors that are widely appreciated.

The wines are then refined in a historic cellar, seamlessly carved into the rock, housing French oak barriques, which contribute to their distinctive profile. Notably, the Furore Rosso Riserva is an inviting red wine aged for 12 months in new French oak, offering a velvety texture and intriguing tannins. Another standout is the Ravello Rosso Riserva, which seduces the senses with notes of strawberry jam and wild raspberries, perfectly harmonized with subtly sweet woody notes. The flagship Costa d'Amalfi Furore Bianco Fiorduva, primarily made from the slightly over-ripened Fenile, Ginestra, and Ripoli grapes, is the star of Marisa Cuomo's collection. This white wine exudes a savory, complex, and aromatic profile and has rightfully earned its place among Italy's finest white wines.

Overall, the captivating blend of these hand-picked, local grape varieties grown in Marisa Cuomo's dramatically beautiful vineyards, the intricate winemaking process, and the passionate commitment of the winemakers make these wines particularly unique and worthwhile.