2017 Pierre-Yves Colin-Morey Santenay Gravieres 1er Cru
#104573347
Add to Favorites
Ridiculously low 2-day shipping. Add to cart to calculate cost.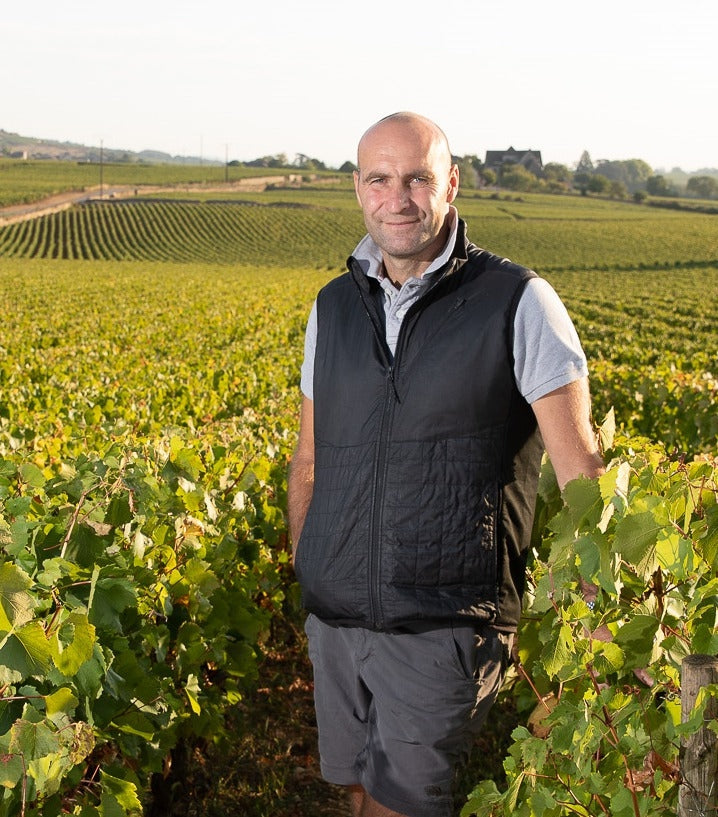 Pierre-Yves Colin-Morey, a true maestro in the world of Burgundy winemaking, has rapidly risen to prominence with his exceptional wines. As the eldest son of Marc Colin, Pierre-Yves honed his skills at his family's domaine before establishing his own in 2001 with his wife, Caroline Morey. Their vineyard holdings span 6 hectares, including appellations such as Saint-Aubin, Chassagne-Montrachet, Puligny-Montrachet, and Meursault, with many premier cru parcels and five grand crus. Pierre-Yves is known for his encyclopedic knowledge of terroirs, sustainable viticulture practices, and minimal intervention techniques, which allow the unique characteristics of each site to shine through in the wines.
With a combination of traditional and modern techniques, Pierre-Yves extracts the best from each vintage. His approach in the cellar includes high-pressure extraction methods, eschewing punch-downs, and aging wines in 350-L demi-muids, with the St. Aubins aged for 12 months and other cuvées aged for up to 18 months. The wines are bottled unfined and unfiltered to preserve their character. 
Pierre-Yves has evolved his techniques in response to issues such as premature oxidation, no longer employing battonage and maintaining an unheated cellar to encourage malolactic fermentation. He has also adjusted his oak regime to focus on balance and elegance, opting for larger barrels to limit the influence of oak on the wines. 
To preserve the integrity of his wines, Pierre-Yves seals bottles with wax on top of untreated corks.
The domaine's wines, which are eagerly anticipated with each vintage, exhibit incredible depth, complexity, and a true sense of place. They reflect the growing season and its challenges, with a focus on finesse, reduction, harmony, and minerality. Each wine, whether from their own vineyards or sourced through their négociant business, showcases the mastery of Pierre-Yves Colin Morey and his deep knowledge of Burgundy.