2017 Richard Leroy Chenin Les Noels de Montbenault
#171171429
Add to Favorites
Ridiculously low 2-day shipping. Add to cart to calculate cost.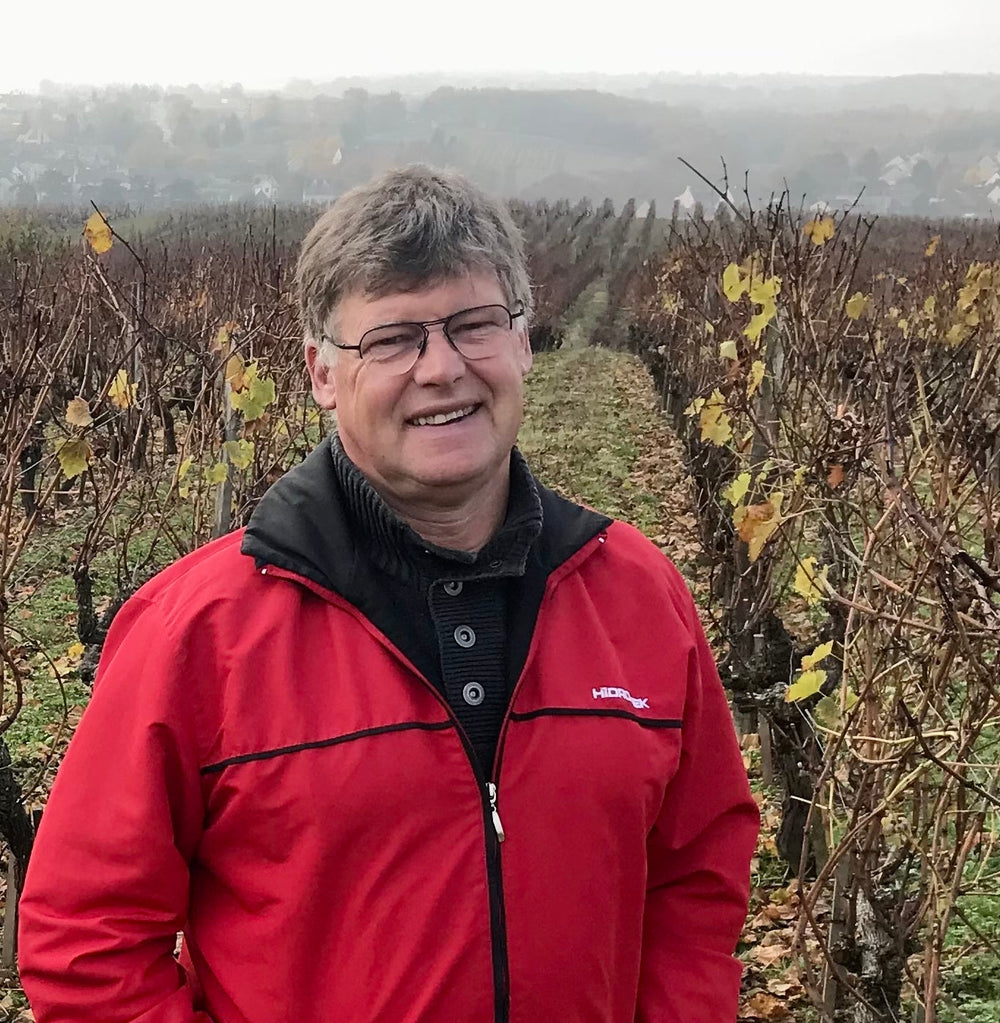 Richard Leroy has been crafting some of the finest Chenin Blanc wines from the Loire Valley's "Anjou Noir" for over 25 years. With the purchase of Les Noels de Montbenault in 1996, he had initially set out to make classic sweet wines, but after finding inspiration and guidance in
Mark Angeli's
early dry wines, Richard decided to experiment with producing dry white wines in 2000. He eventually abandoned making sweet wines altogether and has since been solely focused on creating top-notch dry wines from his two prime vineyard sites.
Montbenault is a two-hectare parcel with 40-year-old vines, situated at the top of a slope overlooking the Layon river, and boasts a unique combination of sandy schist and underlying volcanic materials that bring intensity and freshness to the wine. Rouliers, on the other hand, is a one-hectare site closer to the river with schist and alluvial gravel and sediments, offering leaner and elegant fruit. Both vineyard sites are farmed using biodynamic practices and the vines are trained lower for better fruit maturation.
In the cellar, Richard employs natural fermentations, including malo, and has not used sulfur since 2011. This includes the barrel purchases, which have never been impregnated with sulfur candles. This reductionist approach to winemaking allows the dense fruit to shine and produces towering, filigreed examples of Chenin Blanc with high-toned aromas and flavors. These wines are a true testament to the meticulous winemaking and attention to terroir that Richard Leroy is known for.