2017 Vietti Barolo Ravera
#171202317
Add to Favorites
Reviews 95 points Wine Advocate "A silky, almost glossy sheen sets up aromas of cassis, blueberry, wild cherry and crushed stone. These various elements literally glide or skate together in seamless harmony. (ML)" 96 points Vinous "It has all the energy that makes this site so distinctive, but with an extra kick of fruit density and a whole range of exotic aromatics that make for a truly drop dead gorgeous wine. Bright red/purplish fruit, rose petal, chalk and white pepper build into a finish laced with searing intensity. (AG)"
Ridiculously low 2-day shipping. Add to cart to calculate cost.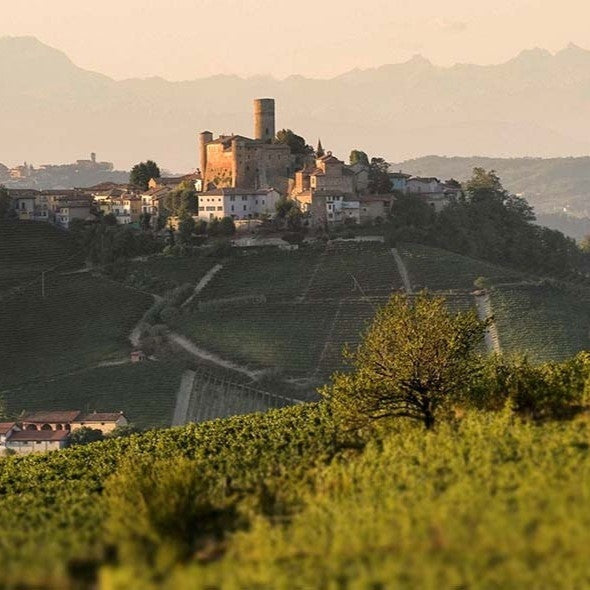 Vietti is a renowned winery located in the Piedmont region of Italy, with a rich history that dates back to the 19th century. It was in the early 20th century that the Vietti name became associated with a winery offering its own bottled wines. Mario Vietti, the family patriarch, played a pivotal role in transforming their family farm into a grape-growing and wine-producing business, focusing on selling their wines in Italy.

Alfredo Currado, the husband of Luciana Vietti, continued the tradition of producing high-quality wines from their vineyards and purchased grapes. He was a visionary winemaker who revolutionized winemaking in the region by being one of the first to select and vinify grapes from single vineyards, such as Brunate, Rocche, and Villero. This groundbreaking concept of producing single vineyard or cru-designated wines has since been adopted by many winemakers in Barolo and Barbaresco.

Under the ownership of the Krause Family since 2016, Vietti has further expanded its winemaking properties by acquiring new renowned crus in the Barolo and Barbaresco denominations. They have also ventured into the production of Timorasso in the Colli Tortonesi area. Vietti's vineyard holdings include some of the most exceptional and representative vineyards in the Barolo and Barbaresco areas. The winery's commitment to improvement and its distinctive winemaking style has garnered them a reputation as one of the top-level producers in Piemonte.

One of the highlights of Vietti's portfolio is their Barolo Crus, including the esteemed Lazzarito, Brunate, Monvigliero, and Castiglione. The Lazzarito Barolo is sourced from the MGA "Lazzarito" vineyard in Serralunga d'Alba. Its amphitheater-shaped plot benefits from a southwestern exposure and limestone and clay-rich soil. With an average vine age of 42 years, this wine exhibits intense ruby-red color, a captivating nose with notes of hay, tobacco, and white pepper, and a robust mineral palate with profound tannins.

The Barolo Monvigliero is sourced from the historic Monvigliero hillside vineyard in Verduno, renowned as one of the most significant crus in the Barolo winegrowing region. With its limestone- and clay-rich soil and south/southwestern exposure, this wine displays an intense yet delicate nose, elegant hints of wild strawberry and rose on the palate, and rounded and silky tannins.

The Barolo Castiglione represents Vietti's take on the classic Barolo. Sourced from small but significant vineyards in various municipalities of Barolo, this wine showcases explosive aromas of plum and cherries, along with notes of tobacco and alpine herbs on the palate. It exhibits a ruby-red color with medium intensity and well-integrated tannins.

The Barolo Brunate is sourced from the historic Brunate vineyard in La Morra. With its limestone- and clay-rich soil and an altitude of 300-400 meters above sea level, this wine boasts an intense ruby-red color and an explosive nose of plum, citrus, and spices. On the palate, it is intense and full-bodied, with soft and velvety tannins.

Each wine from Vietti is a testament to the artisanal work, profound understanding of the terroir, and the vision of the winemakers. They offer a unique and diverse range of wines that capture the essence of Piedmont's exceptional vineyards and demonstrate why Vietti is a producer worthy of attention and appreciation.